Workforce automation (also sometimes called workplace automation) means replacing elements of human, manual work with technology.
Cisco Meraki's definition of workforce automation is nice: "Workplace automation is the application of processes or systems using technology (software and/or hardware) to do repeatable or predictable workflows without requiring manual intervention."
It's an extremely broad catch-all term, so lots of things fall under the workforce automation banner. Supermarket check-out machines; AI-assisted surgical tools; manufacturing devices; automated emails; consumer and HR chatbots, as just a few examples.

Your Guide To: Employee Experience Platforms (EXP)
Read Josh Bersin's report to learn more about the EXP market and it's future, what to look for in an EXP and how companies are using them to transform their employee experience. Read Now.

In this article, we're focussing on workforce management automation. That is, on the automation of workforce management (WFM) tasks.

As CIO.com put it, "workforce management is a framework for optimizing employee productivity. Organizations leverage WFM processes and tools to increase organizational performance in a strategic fashion that includes human resource management, performance and training management, scheduling, data collection, recruiting, budgeting and forecasting, scheduling and analytics."
Workforce management automation, then, means applying workforce automation software to previously manual processes in areas like these.
Keep reading to learn what that looks like, and how your organization can get started.
Examples of workforce management automation
There's no one-size-fits-all vision for workforce automation. But the tools of the trade are intelligent workflows, comprehensive cross-system integrations, chatbot technology, and self-service portals.
When you apply workforce automation software to your HR management processes, you transform the people parts of your business. For example:
Faster, more cost-effective recruitment. Automate recruitment processes, manage documents, track candidate info, and gather feedback. Good workforce automation software arms your talent teams to level-up.
Empowering, easy preboarding and onboarding. Automate best-practice onboarding flows, to consistently give new starters the best start. And because everyone gets the same great treatment, it's a win for inclusivity too.
Personalized employee comms. Use workforce automation software to send employees relevant messages, at the right time. Don't overwhelm them with the stuff that doesn't matter.
Automated workforce scheduling. Automatically create schedules that work for your people, the business, and customers. Make it easy for employees to view schedules, swap shifts, manage absences, and request time-off.
Employee-led L&D. Empower employees to self-select learning and development that better meets their aspirations, without lengthy HR intervention.

Valuable employee insights. The right workforce automation software can prompt employee feedback in a contextual, timely and relevant way. And automatically escalate the results to the right people for action.
Admin-free meeting scheduling. Banish back-and-forth from arranging meetings with automatic scheduling. Less time organizing; more time getting stuff done.
Speedy HR support. Automatically connect employees with answers to their questions, raise support tickets, and bring the right people into the support process.
Powerful peer-to-peer recognition. Workforce automation software takes automatic actions based on triggers. Like nudging employees to congratulate a colleague on a new promotion.
Transparent rewards and benefits. The right software can create a single picture of total compensation across systems, for better visibility and cost control.
Easy expense management. Streamline and accelerate how employees request and manage expenses, with self-service portals and workflows built for what your organization needs.

Compliant document management. Automatically keep track of relevant employee forms and upcoming renewals, without digging out old emails or relying on memory. The right software makes HR admin seamless.
This list isn't exhaustive but gives an idea of the scope here. There's a robust use case for workforce automation anywhere you're losing time to repetitive, manual tasks.
Let's look more closely at the power of the digital workforce, and why workforce automation is so valuable.
What are the benefits of workforce automation software?
1. Increase productivity
Productivity is a major driver of organizational success. One influential study found that "productivity and profitability are linked by a significant and positive correlation", for instance. The bottom line is: more productive workforces create more profitable businesses.
And there's a bigger story here too. McKinsey research estimates automation could raise global productivity growth by 0.8, to 1.4% annually.
When productivity grows, an economy produces more goods and services for the same amount of work. And it puts more cash in consumers' pockets, powering spending and increasing quality of life.
This means productivity growth is a major driver of economic growth – and both have been stalling for years. Workforce automation could present an answer, kickstarting productivity and dragging the economy up with it. That's good for everyone.
2. Boost employee engagement
You've probably heard us say a million times: employees are your most important customers. And like customers, employees expect fast, frictionless digital experiences. If you don't meet those expectations, you risk frustration, disengagement, and ultimately attrition.
As Deloitte put it: "Companies need to step up their employee experience efforts, so they start to more closely mirror the consumer experiences people have come to love and expect. Digital HR has become not just a "nice to have," but a necessity for an organization's future growth and acceleration."
Workforce automation optimizes WFM processes so they're as seamless and easy as possible. For example, automating your HR help desk so employees can get faster support.
Since the pandemic, another area that highly benefits from automation is virtual onboarding. Check out the webinar Applaud did on how to deliver the ultimate virtual onboarding experience below:
Delivering a top-tier employee experience is critical to engagement – and all the business benefits that come with engagement.
3. Attract better talent
Millennials are the largest chunk of today's workforce. And 93% of millennial workers say up-to-date workplace tech is a critical factor in choosing an employer. More than half believe tech like AI can be leveraged to automate routine and mundane tasks. And 42% would actively leave a company with sub-standard tech.
Jobseekers, just like employees, expect consumer-grade workplace experiences that make their lives easier. And if you won't provide it, plenty of organizations will.
Prioritizing workforce automation means prioritizing your talent.
4. Force-multiply your HR team
Workforce automation creates efficiencies, so your HR team have fewer spinning plates to control. Given burnout and exhaustion are major problems in HR, that's a major boon.
42% of HR teams are struggling under the weight of too many projects and responsibilities, driving HR burnout.



-

SHRM.
But it's not just about streamlining workloads. It's also about the type of work HR teams invest time into.
Since the pandemic, there's been a new emphasis on employees seeking purposeful, meaningful work. Employees want to feel they make a difference; want to see the impact of their contributions. Endlessly chasing paperwork and answering endless identical HR questions hardly creates this sense of purpose. On either side.
Workforce automation empowers HR to add more value with human-to-human tasks that have a bigger impact. Like one-to-one conversations or designing new programmes, for instance. This ladders into a more effective, happier HR team – who are better equipped to build a more effective, happier workforce.
5. Improve customer satisfaction
Employee engagement and customer service are intrinsically linked. And not just for frontline roles like sales and customer support. Every customer touchpoint and every customer experience is enabled by the workforce.
So, it stands to reason, happy people deliver better experiences. Happy people are more creative; more inspired. Better problem-solvers. Better collaborators. In every way, how your employees feel at work impacts how they show up for customers.
If you care about your customers, caring about your people comes first. Workforce automation is an important part of the path.
81% of businesses believe they compete primarily on the basis of customer experience (CX).


-

Gartner.
6. Save money
Workforce automation saves the business money. McKinsey puts the annual global wage bill at $16 trillion. The report reckons almost half the activities those wages relate to could be automated instead, representing a massive potential saving.
And Gartner reckons companies spend an average $120 in labor to find one misfiled document. Costly, when between 2% and 5% of your files are lost or misfiled on any given day. And one in twenty documents is lost completely – costing on average 25 hours to recreate.
The average employee spends 400 hours each year hunting for documents. That's around ten weeks.
Workforce automation brings everyone onto the same page, effortlessly. So the right people have the right information, in the right places, at the right times. However many systems your organization relies on.
But to succeed, workforce automation must put people first
The phrase "workforce automation" conjures a scary vision for many employees. One of lost jobs, redundant skills, and empty pockets. (And the risk-based language that litters the space doesn't help: "XYZ jobs at risk of automation" and so on.)
A new PwC survey of 32,500 workers in 19 countries paints a picture of concern
60% are worried that automation is putting jobs at risk

48% believe traditional employment won't be around in the future

39% believe that their job will be obsolete within 5 years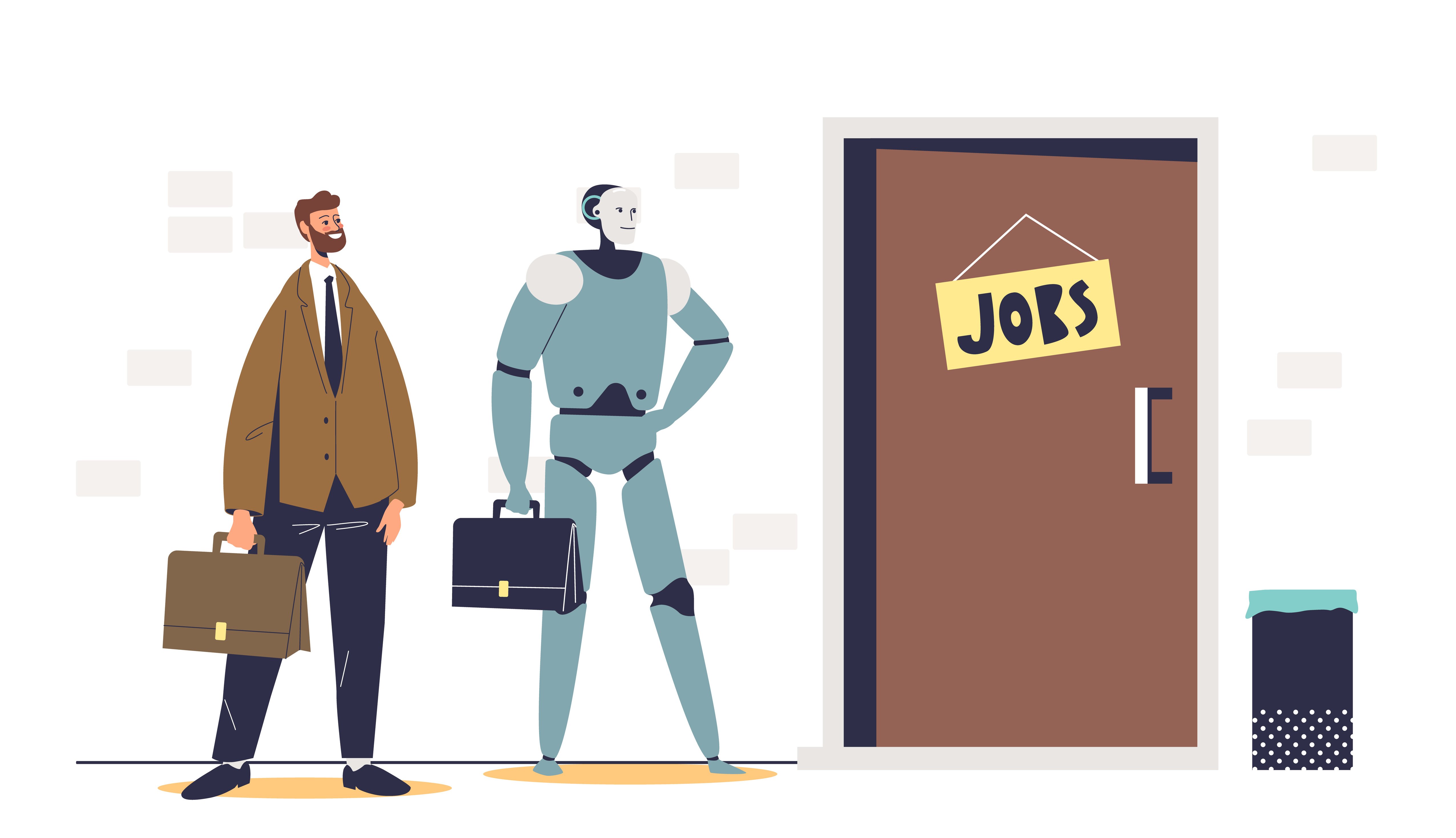 But come back to the McKinsey report we talked about earlier. The report reckons some 60% of occupations are at least a third automatable. But it also points out that less than 5% of occupations can be automated entirely. "More occupations will change than will be automated away", the report notes.
Workforce automation software has the potential to transform your business. But organizations have a major responsibility to reassure and support employees to ensure these changes are positive for everyone. In particular, you'll need a big emphasis on reskilling and upskilling.
The good news is, your people are poised. PwC found that 80% of employees are confident they can adapt to new workplace tech. And 77% are ready to learn new skills or completely retrain.
Some organizations will doubtless let their people down through these changes though. Only 46% of employees with postgraduate degrees told PwC their employer gives them opportunities to improve their digital skills, for example. And that drops even further among employees with school-leaver qualifications, to 28%.
That's simply not good enough.
Not if you want to attract, engage, empower, and retain the workforce you need.
Workforce automation might be about harnessing technology to promote efficiency. But that's not the full story. Workforce automation is about harnessing technology in service of your people.
That is, workforce automation is part of a wider trend that's about creating better experiences for your people. Creating better jobs. Creating more fulfilling workplaces.
The organizations that understand this backdrop are better placed to realize the full potential of workforce automation. The fact is, we're entering a new era. An era where you either put your people first, or you come last.
That's the vision your workforce management automation solution should empower.
Applaud's workforce experience layer unlocks value from your existing HR tech stack, creating a single, seamless, best-in-class experience. Discover why organizations like McDonalds, McKinsey, and Barnardos trust us with a personalized demo.
Want the big picture on Digital Employee Experience?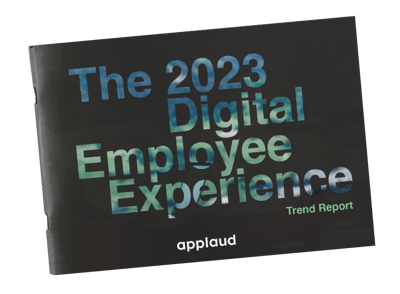 Download the full version of The 2023 DEX Trends Report, with insights from over 200 HR leaders, plus recommendations for the future.