If you're currently searching for the best time and attendance software, you'll see a mountain of providers on the market.
The global HR software market is growing extremely fast, with a predicted CAGR of 10.10% from 2021 to 2028. The total HR tech market is expected to hit $33.4Bn by 2028, to give you an idea of the figures involved.
The time and attendance software market follows the same trajectory. The global employee attendance software market was valued at $2.2Bn in 2020. It's predicted to hit $5.3Bn by 2030, growing at a CAGR of 9.4% from 2021 to 2030.
What this really means is loads of providers competing for your attention.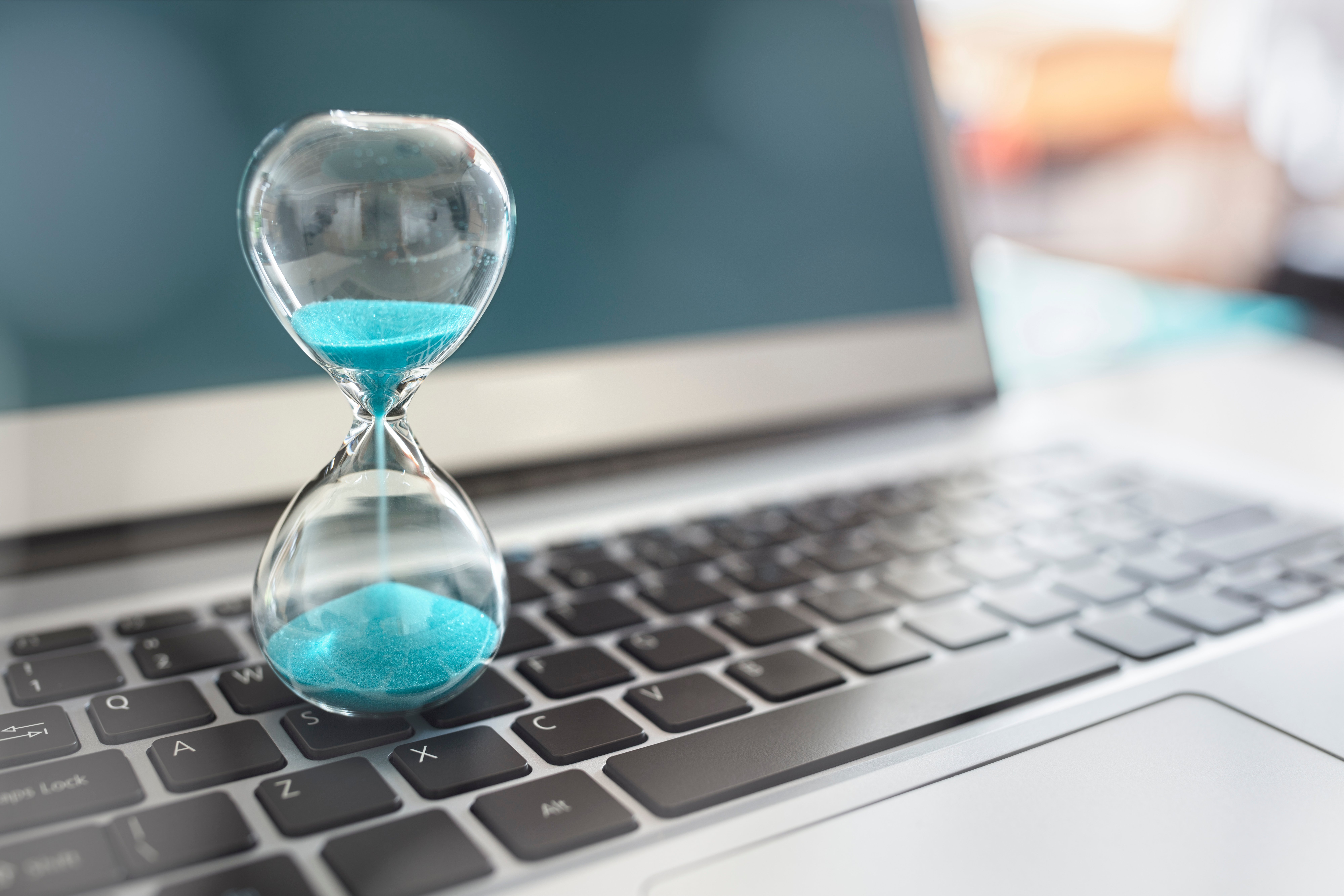 That has upsides and downsides. In the positive column, it means you've got plenty of choice. Lots of providers also means lots of competition: software vendors are under heavy pressure to innovate and improve their product offering.
If they don't offer the best time and attendance software, they know customers can easily look elsewhere.
But in the negative column, it can be difficult to know exactly what the "best" time and attendance software actually looks like. Providers often have pretty similar products, with comparable feature lists. And there's no objective "best". The right software for you depends on your unique business context.
Researching recommendations for the best software can be a useful starting point. And in this article we will share some of the common time or absence management platforms we're seeing organizations use.
But we'll also look beyond that, to consider some of the factors that determine whether a particular software is truly right for you:
Let's get started.
Choosing the best time and attendance software: 35 popular providers
Before we start, a quick note. We don't have a horse in the race on this.
Applaud is the digital employee experience platform that integrates and elevates every stage in the employee lifecycle. It works alongside your existing HR tech stack to enhance the journeys your workforce experience every day.
This is a list of some of the common time tracking and absence management software we see, but it's not exhaustive. As we'll also show you, even the so-called "best" absence management software often has major limitations.
Popular time and attendance software:
We typically see a good mixture of customers using best-of-breed time and attendance software versus embedded time modules in an all-in-one system.
Again, both approaches have upsides and downsides. Best-of-breed versus single source is usually a debate between capability and integration (and therefore usability and experience).
8 factors to consider when choosing time tracking software
As we said above, there's no single answer to the "best" employee attendance software. Rather, it's about choosing the best time and attendance software for your business. This depends on a number of connected factors:
Industry
Goals
Company size
Headcount growth rate
Physical hardware needs
Workforce location
Budget
Existing tech stack
Industry
How does work happen across your organization? A fast food chain has different needs from a construction company; a law firm from an insurance company. And so on. For example, service businesses typically rely on time tracking to improve operational efficiency, productivity, and optimize billable hours.
Goals
What are you trying to achieve? There's a difference between tracking time to provide intelligence and optimize productivity, versus tracking time to facilitate accurate payroll. To decide which time software you need, start by mapping what you need that software to do.
Company size
How many employees will use your software? The best time software for you will vary wildly if you've got 1000 employees versus 10,000 or 100,000 employees. Monthly fees based on headcount are common and can spiral fast.
Headcount growth rate
How fast are you growing? Don't only consider your headcount today when buying software. Most providers will tie you into a contract, sometimes for several years.
It's important to choose the best time and attendance software for your entire contract length. Or your tech might become unfit for purpose.
Physical hardware needs
How do you need employees to track their time? Some organizations can rely on employees to input time using a desktop or mobile software interface. Others need physical hardware like punch-in stations.
This hardware will itself vary – if you need robust security, you might need punch hardware with advanced biometrics, for example. You also need to make decisions about whether you want geofencing technology.
Workforce location
How is your workforce dispersed? The best absence management software (or time and attendance software) will also depend on how your workforce is spread out.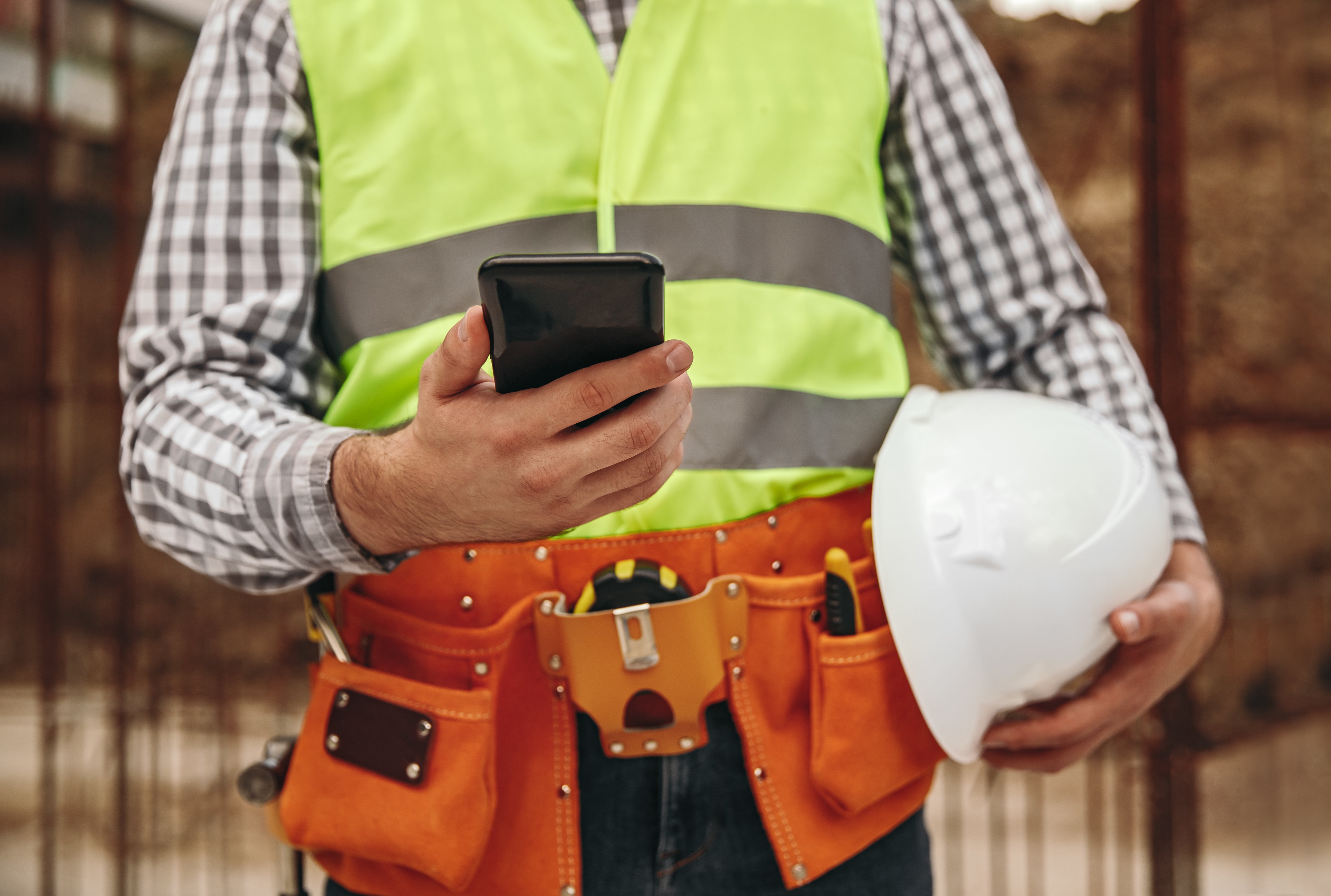 Your software needs will vary a lot depending on whether your workforce is remote, hybrid, office-based, or field-based. For example, physical punch stations are typically more useful when most of your employees work on-site in a single physical location.
Budget
What are you able to spend on time software? This can be a hard conversation if you've been using embedded modules in single source software but now want best-of-breed. Opening a new line item is rarely popular internally, even if you have great reasons for doing so. (In the next section, we'll also show you why buying new best-of-breed software isn't always the best solution…)
Existing tech stack
What can your existing HR tech stack already do, and what integrations do you need? Poor standard of integration is one of the biggest problems HR leaders face today. Whatever software you add into your stack (time or otherwise), it mustn't make this problem worse.
Even the best employee attendance software has limitations
If you're currently researching the best time and attendance software, you're hopefully looking at some combination of the factors above. But there's also a bigger question about your overarching tech stack and how it works together.
We touched on it briefly just now: poor standard of integration is a massive problem for most HR leaders today.
The fact that you're here, reading this, is a good example. Let's assume you're here because you are actively considering investing into a new time and attendance solution. Perhaps your current time tracking functionality isn't fit for purpose, or perhaps you're considering time tracking for the first time.
Either way, even the best time and attendance software is still another piece of tech. Another piece of tech added into an already-complex HR ecosystem.
Consider our findings from our annual Digital Employee Experience Audit late last year:
29% of companies need employees to access 6 – 10 HR systems
19% of companies need employees to access 10 – 20 HR systems
11% companies need employees to access more than 20 HR systems
Other research says the same. HR industry expert and analyst Josh Bersin says the average large company now uses 9.1 core talent applications — up from 7 in 2018. In his HR Technology 2021 Definitive Guide, Josh writes:
"The market for HR tech grew by an astounding 8% last year. Companies are throwing money at HR tools right now, searching for ways to transform their workforces, make people more productive, and improve quality of hire, skills development, and employee engagement and retention.
But this is starting to create chaos. As companies move to the new generation of tools, the number of systems they buy is going up. […] I would not be surprised to see companies push for more ROI and productivity analysis when the economy cools off a bit."
The software itself isn't the problem here. Many of these tools are fantastic (and necessary) for running a successful HR function. But as your stack grows, it becomes messy and complex.
Each individual technology exists to make your people's lives better. Helping your employees be more productive, get help faster, self-serve information, and so on. But as a collective, the stack makes employees' lives harder. Often employees face issues like:
Multiple log-ins and interfaces
Disjointed and overwhelming processes
Duplicate, conflicting and outdated information
Hard to navigate or find answers
Inaccessible remotely
This means organizations' HR tech stack too often doesn't fulfill its potential, leaving ROI on the table. It wastes employees' and managers' time, delivers a poor user experience, and damages HR's reputation.
The truth is, even the absolute best time and attendance software does little to solve this bigger problem. So, what now?
The complexity burden of HR technology
Look, we're not saying you shouldn't buy new software. But this complexity problem isn't going away. There will come a point that endlessly adding new software into the mix isn't an efficient or effective use of budget unless you address this wider problem first.
(Especially because it's not just time software. Time and attendance might be your current focus, but every piece of HR software has a stake here. Tomorrow you're looking for new recruitment software; new payroll software; new onboarding software; and so on.
This constant cycle of tech buying gets expensive fast: in the HR Technology 2021 Definitive Guide, Josh Bersin notes that the average large company spent 29% more per employee per year on talent tech this year than last.)
The rise of the digital employee experience conversation is testament to this. Many HR leaders are recognising the need for a birds' eye view across your HR tech stack, to consider how it works together.
The beauty of this approach is, you'll often then find that you don't need 10 new pieces of software after all. Perhaps the problems you're facing aren't because you don't have the right tech. Perhaps you're not unlocking value from the tech you already have.
The National Trust, a charity employing around 14,000 people in the UK, is a great example.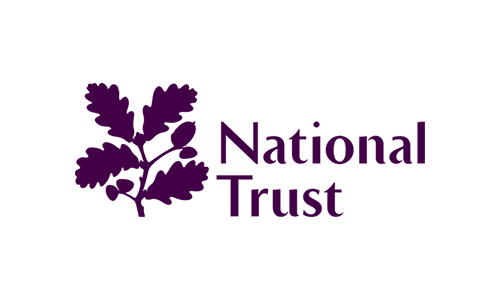 The National Trust deployed a new Oracle HR platform with modules including HR, recruitment, employee and manage self-service, time and attendance management, and payroll. This deployment had major positives but also its fair share of problems that meant they weren't seeing the promised ROI. In particular, the system was:
Too complex
Unintuitive
Poor usability
Error prone
Not mobile accessible
And as a result, the new software suffered from:
Low trust from other business functions
Low adoption from employees and managers
Negative feedback from employees and candidates
Incorrect submissions causing time and payroll problems
Declining HR team credibility
Unfortunately this is a common experience, whether you're talking all-in-one or best-of-breed systems; time and attendance or another focus. So what now?
Should the National Trust settle for what they've got, until contract renewal in several years' time? But what would that mean for their critical people metrics? Or should they drum up the money for additional point solutions that might solve these issues? Is that even possible in the cost-conscious charity sector?
Neither. Instead, the team explored ways to increase the accessibility, usability, and capability of their existing HR systems without reinventing the wheel. By implementing a digital workforce experience platform, The National Trust realized the value they'd originally counted on from Oracle and achieved ROI within a year.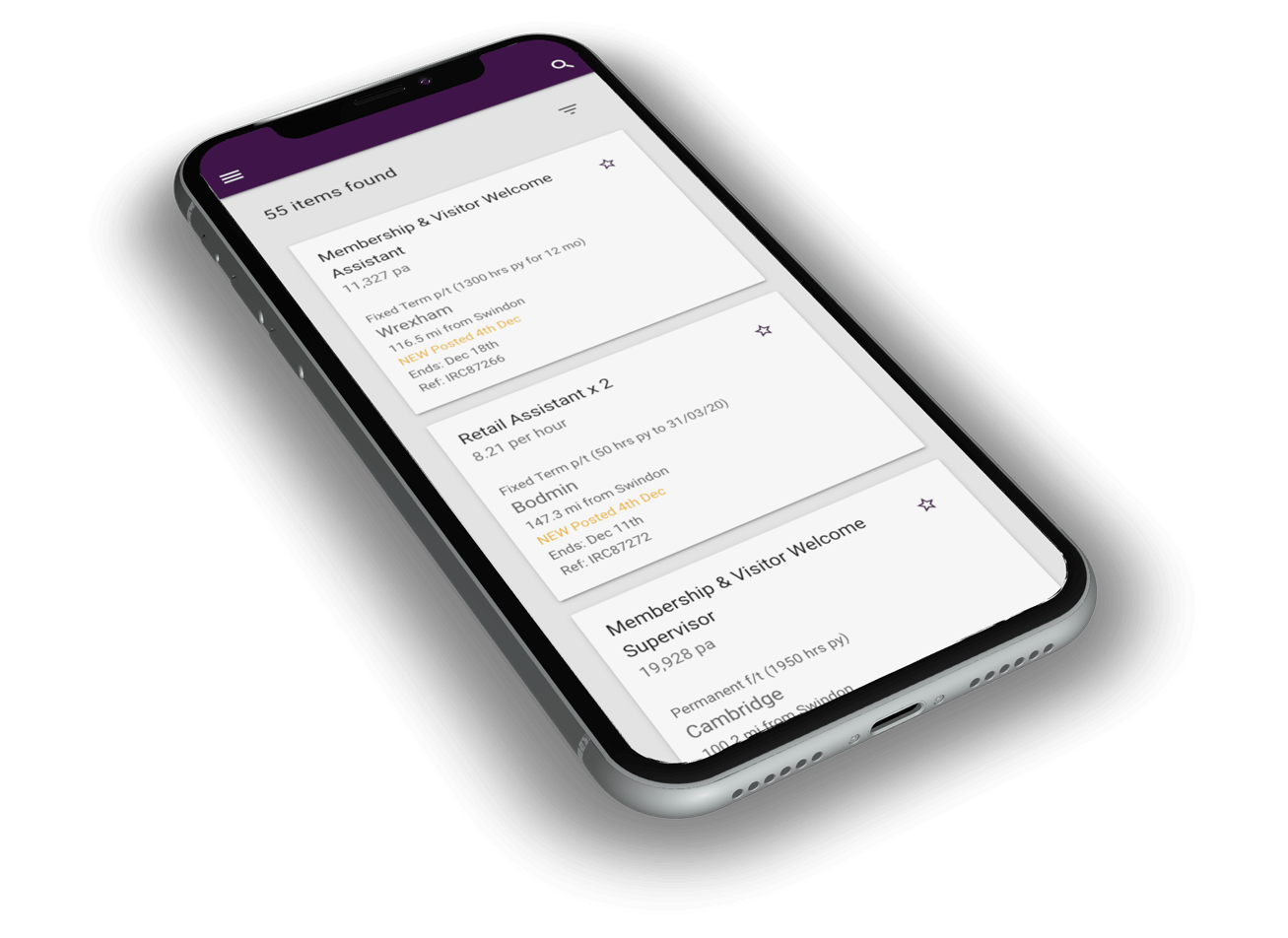 In terms of time and attendance management, the team saw an 180% increase in logged annual leave, an 130% increase in logged sick leave, and an 175% increase in self-service absence entry.
And ultimately, this more accurate business intelligence also laddered into improved employee engagement and a decrease in absenteeism overall.
The National Trust's experience goes to show how a digital experience layer can unlock value from your existing technology in a cost-effective way. Without needing to invest into endless new software.
Read the full The National Trust case study.
Could you ramp-up ROI without replacing your HR Tech stack?
If you've identified a business need for time tracking, researching the best time and attendance software providers does make sense. And you've got plenty of options, whether you're looking for a complete single source system or best-of-breed.
But "best" is a moveable concept. Depending on factors like your industry, headcount, projected growth, and workforce dispersal, the time software that's right for you might differ wildly from recommendations.
And as we've explored in this guide, there's also a bigger question worth considering before you invest: do you really need to buy new technology in the first place?
If the reason you're considering new software is because your current tech isn't performing, it might be much more cost-effective to consider a digital experience platform that transforms your entire tech stack. Perhaps the "best" time and attendance software for you isn't time and attendance software at all.
Applaud's employee experience platform unlocks value from your current HR tech stack, creating a single, seamless, best-in-class experience for your people. Discover why organizations like McDonalds, McKinsey, and Barnardos trust us with a personalized demo.
Want the big picture on Digital Employee Experience?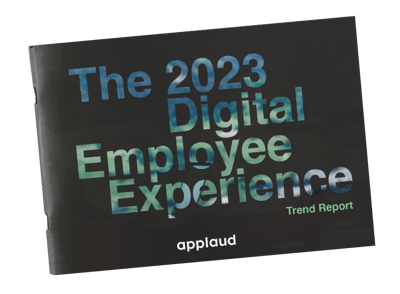 Download the full version of The 2023 DEX Trends Report, with insights from over 200 HR leaders, plus recommendations for the future.