Managers don't feel they have the right tools in place to identify burnout in a hybrid-working world

64% employees support the idea of a 4 day work week

36% of workers

state that their organizations have nothing in place to help stave off employee burnout
Hybrid-working patterns have quickly become the norm for employees across the globe. With many happy to say a permanent goodbye to a daily commute and set-up permanent residence in their home offices. But with the lines between personal and professional lives becoming increasingly blurred, burnout is on the rise.
Whilst we have seen businesses embracing working models that incorporate less face-to-face time, there are several factors contributing to increased employee burnout.
Without face-to-face time, managers feel ill-equipped to spot overworked team members. The social cues that played such an important role before in identifying when something was 'off' with a co-worker are gone and in many cases haven't been replaced. Technology has enabled employees to hide feelings of overwhelm and anxiety meaning that health and wellbeing can take a downward spiral before anyone notices.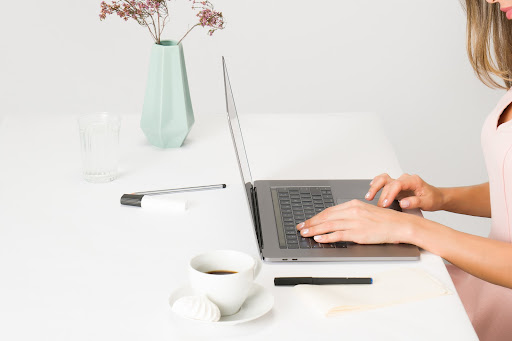 Home and work life have overlapped making it difficult for employees to switch off after working hours, being tempted to open the laptop again or finding it hard to psychologically disconnect without a change in environment.

The employee experience has suffered as a result of this shift in working pattern and many HR departments are hopeful that by implementing a hybrid (digital and in-person) experience strategy they will be better placed to meet growing employee expectations with 36% of workers stating that their employers haven't offered any support, tools or training to help them stave off employee burnout. Employees across the globe are calling out for a switch to a four-day workweek, with 64% supporting this initiative. However a four-day work week may just be a sticky plaster solution to a longer-term problem that won't be solved without a more holistic shift in strategy. HR are being confronted with the fact that they need to do more.

Applaud, the world's leading workforce experience layer, is built on the belief that employees should have the same exceptional technology experiences inside the world of work, as they expect outside the world of work. Their workforce experience platform delivers a consumer-grade, frictionless employee experience and innovative, integrated HR services, and has been deployed into leading people-centric organisations around the world including McDonalds, Estee Lauder and McKinsey & Co.

Today Applaud announced their partnership with Tomorrow's People to bring these improved digital employee experience solutions to the ANZ market, [JW1] with a key aim being to support local businesses as they transition to long-term hybrid working models.

Ivan Harding, CEO and Co-founder of Applaud stated "By working with Tomorrow's People, we can bring innovative solutions to the employee experience market and support HR leaders as they move into this new era of digital HR."

"With the continuing shift to a hybrid and remote working model in this part of the world, we have seen the need for a thoughtful digital employee experience increase exponentially. We've been excited by what Applaud are doing for some time now and are thrilled to be able to introduce it to local organisations as we help them win the war for talent in this 'new normal' approach to work." Jane Ward, Founder & CEO, Tomorrow's People.

Implementing a holistic digital employee experience that places remote employees at the centre will help businesses not only retain talent but make the lives of their workers and HR professionals easier. This shift to employee-centric HR that adapts based on worker's needs has the potential to take companies to the next level of the digital employee experience.


Applaud

Applaud is the workforce experience layer that makes digital HR simple. Driven by a mission to create HR technology focused completely on the employee, Applaud is designed to support your existing HR services and reignite your existing HR technology to deliver one united digital employee experience.
Tomorrow's People

As New Zealand's leading specialist HR Technology consultancy, Tomorrow's People live, breathe and generally geek out on all things People Technology related. They work with exciting and innovative technology solutions to make employee experiences better.


Looking for more thought-leadership pieces like this? Head over to the Trends category on our blog.
Want the big picture on Digital Employee Experience?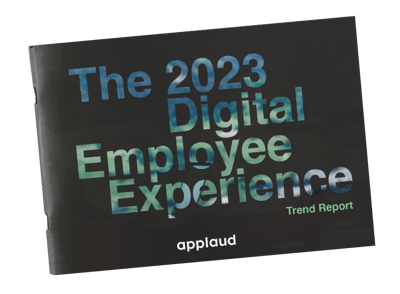 Download the full version of The 2023 DEX Trends Report, with insights from over 200 HR leaders, plus recommendations for the future.
[JW1] ANZ market?