CTO, Duncan Casemore, was featured in a recent LinkedIn article by Nick Mortimer discussing the topic of the day – Artificial Intelligence and how it has the potential to impact businesses. Have a read of the article:
Phew… I'm still on air. It appears last week's attempt at being serious has pacified the wolf at my door (the wolf being my producer) and I haven't yet been axed. That's a relief for everyone (I can only assume). See the link to last week's article.
What he has failed to realise though is that each time I manage to beat the sack my ego gets progressively inflated. So much so, I actually now think I'm the Teflon Don (link included if I've lost you!). No I'm not John Gotti and I'm in no way whatsoever involved in the upper echelons of the US Mafia. However, the Teflon Don was renowned for his taste in expensive clothes and his fondness for the public eye… hmmm… my producer will certainly not like that comparison!
Since I've now proved that nothing sticks to me, my reputation is completely impregnable and we've discovered that, as the (erm…) great La Roux once sung, I'm Bulletproof, I'll get on with the show. This week I meet with Duncan Casemore – co-Founder and CTO at Applaud. They are making waves within the Cloud and AI space, supporting businesses with transformation and automating their processes. So let's hear what he's got to say!
*Welcome to the show Duncan*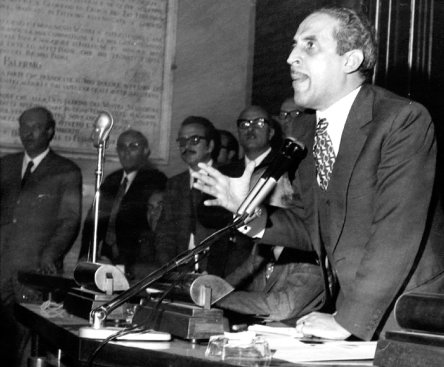 Nick Mortimer: We'll start off with this… What do you think is the most disruptive product/business in the startup world?
Duncan Casemore: Artificial Intelligence is top of the disruption pile. Yet despite the buzz, AI is in its infancy and the disruption so far will be dwarfed by what's to come. For example, AI-powered robots will start permeating our day — in our home, driving our car, doing our work. More and more decisions will be made autonomously and with increasingly less input from humans.
What's really exciting, is the opportunity that's out there for the next game-changer to emerge – something unimaginable that will change the way we live.
NM: Following on from that, what industry/industries are ripe for disruption?
DC: Let's start with healthcare. Innovation using AI will help identify medical problems earlier. For example, my Apple Watch can already detect irregular heartbeats which are often otherwise diagnosed too late. Chatbots will provide patients with on-demand and immediate assistance. Hospitals will leverage AI to provide more effective and efficient healthcare. And machine learning combined with huge data sets may help cure some of the world's most prevalent illnesses.
The workplace is also ripe for disruption. Wages are the biggest liability on every employer's balance sheet, so organisations will be quick to adopt AI-powered solutions that automate mundane tasks and free humans for more value-added work. Clearly many positions will become redundant; but then new headcount will emerge that's required to support AI systems, such as the Data Scientist.
NM: What was it about your product that inspired you to join, or start up?
DC: About 10 years ago, we spotted a huge disconnect between HR software and its end-users. The software was (and largely still is) centred around the needs of HR and not of the employee. The opportunity for us was to create software that's truly focussed on the needs of an employee, and helps them work more effectively. Software that employees enjoy using and contributes to their positive work environment.
AI is providing fresh new opportunities to take that employee experience to the next level and we're so excited to be part of that movement.
NM: When working with the CEO (and other non-technical stakeholders), how do you plan and balance short term commercial priorities vs strategic product development plans?
DC: We achieve this in two ways:
i) Cloud computing helps our customers keep pace with our innovation by staying up-to-date on software levels and not getting bogged down with expensive upgrades and maintenance releases. That's important; it means our customers benefit from the latest features much more quickly and it means we spend less time and money supporting customers across multiple code levels and more time building better software.
ii) We create a shared vision with our customers, which means our customers' HR technology priorities are aligned with our product strategy. That helps ensure that short-term commercial initiatives are mostly contributing towards our long-term vision.
NM: What are your biggest barriers day-to-day in terms of scaling the product and/or business?
DC: Our biggest barrier is 24 hours in a day, of which a large chunk is written off because of sleep! Despite best efforts, a sizeable amount of the day is taken up with operational work, leaving less time than I would like to focus on strategy.
A 40-hour day would help a great deal!
NM: What is your criteria when hiring a software engineer?
DC: The key is to find someone who suits both the role and Applaud. Technical brilliance is of course paramount, but we look for people who are ambitious, dedicated, passionate about what we do and demonstrate "flair". We've been really very selective with our engineers, so it's taken us a while to get the team where we want. But it's been worth the wait: I'm fairly sure we have one of the most talented development teams on this planet!
NM: Just to finish off… at Troi we love beards… what do you think about them?
DC: Done well and kept clean, they ooze style. But a poorly shaped, unhygienic number is one for occupational health!
*Thank you for appearing on the show Duncan – much appreciated!*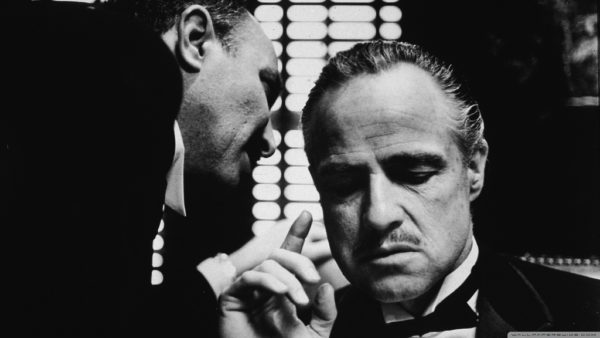 Hearty thanks to Duncan for taking the show to come and talk tech, startup life and the need for a 40-hour day – damn the ancient Babylonians (or was it the Egyptians? Or Sumerians? I dunno…) for coming up with the early origins of the 24 hour day! I particularly look forward to the game-changing AI product that will fundamentally change our lives forever and I think Duncan is spot on how healthcare can be massively disrupted for our long-term benefit.
To make it clear, I – unlike the real Teflon Don – was not in charge of the largest, most powerful and wealthiest crime syndicate the world has ever seen…. So maybe the Teflon Chat Show Host is more apt? Or maybe I should just stick to the day job… Yeah I'll do that.
I think the back-to-back series have started to take their toll of me, being a Jedi, Mafia Don, all-action former CIA assassin and a lion-related pun machine is for one very confusing and, secondly, bloody knackering! I'll be back with a renewed vigour next week to complete the 2nd series and from there it'll be time for a break. Don't worry there's some big plans afoot to go bigger and bolder from now on!
Thanks for watching folks, see you next week, goodnight!
Thank you to Nick for allowing Applaud to be part of your article, we look forward to the next! If you would like to get in touch with Nick, please do so on his LinkedIn profile.
Looking for more thought-leadership pieces like this? Head over to the Trends category on our blog.