As the business landscape continues to evolve, Human Resources has gained more clout in driving business strategy. However, to truly take a seat at the table, HR leaders need data at their fingertips.
So far this has proven challenging. According to research published by McKinsey, 90% see analytics as a core component of HR strategy but just 42% currently have a data-driven HR function.
So, how can HR analytics value-add to business strategy?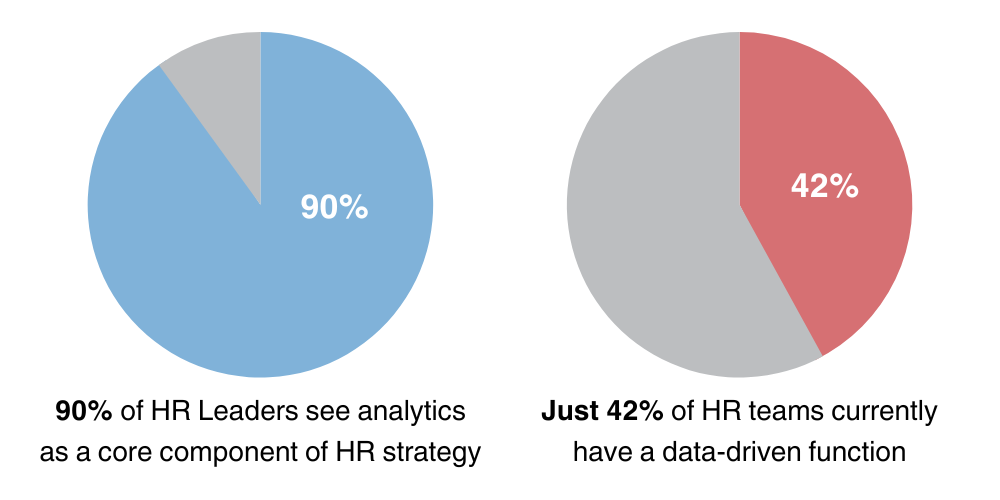 In this article, we'll break down how to go from thinking people analytics is a good idea — to actually using analytics to get better business outcomes at every stage of the employee journey.
Chapters

Your Guide To: Employee Experience Platforms (EXP)
Read Josh Bersin's report to learn more about the EXP market and it's future, what to look for in an EXP and how companies are using them to transform their employee experience. Read Now.
How HR analytics can transform the workplace
People analytics is about taking a data-driven approach to assessing and improving all your People processes. People analytics lets you get really granular in understanding your people, what motivates them, what affects their performance, and why.
There are four interconnected fields of people analytics — descriptive, diagnostic, predictive and prescriptive.
Descriptive analytics uses knowledge of the past to decide what to do in future. It looks at historical data to understand trends and patterns that can inform your next steps.
Diagnostic analytics figures out the cause of a problem, such as poor sales, and uses that knowledge to work out a remedy.
Predictive analytics applies probability to historical data to forecast future developments and problems, and determine priorities for maximizing success.
Prescriptive analytics

looks at the outputs of the other three approaches and proposes solutions.
It's a bit like diagnostic medicine. Your doctor first listens to your description of your symptoms, examines you to diagnose the cause, and uses their past knowledge to predict the probable progression of your condition. With that information to hand, they can then prescribe the best treatment.
Not all businesses will need to apply all four approaches. But to see how people analytics can transform the workplace, HR teams should widen the lens and look at how to action people analytics across the whole employee experience.
How to apply digital HR and analytics to the employee lifecycle
Applying a data-driven mindset to the People function can transform the way you work — and let you take a seat at the leadership table, instead of acting purely as an internal service provider.
Recruitment and onboarding
Data on recruitment processes — such as hiring patterns, onboarding effectiveness, or the frequency of one-to-ones with managers — can be very valuable. By comparing this information to metrics like time to productivity, HR teams can gain insights to influence how to better design and implement those processes.
Some suggested metrics to capture:
Time to hire
Cost per hire
Applications per opening
Job acceptance rate
New hire feedback data
New hire 3 month retention rates
Time to productivity
Performance
People analytics can help HR teams be more efficient, fill skills gaps and strengthen both employee and organizational performance. Whether comparing benchmarks for expected performance with real-time outputs, or aligning talent pipeline data with employee skill sets, clear actionable evidence helps HR teams get to the root of any issues.
Abhishek Shah, CEO of talent assessment platform Testlify, explains how people analytics has impacted their performance culture:
"By identifying high-performing individuals and teams, we have been able to allocate resources strategically, recognize and reward exceptional performance, and foster a culture of continuous improvement."
Suggested metrics:
Percentage of goals achieved
Team OKR/KPI results
Revenue per employee
360 feedback ratings
Development & growth
Measuring the value, impact and cost-effectiveness of learning and development interventions is vital. So is understanding the learning needs of your employees. This means identifying skills gaps, which L&D approaches can address those gaps, and what learners will find engaging and valuable.
Suggested metrics:
Training cost per employee
Skills competency test scores
Performance metrics
Customer satisfaction reports
Employee L&D satisfaction scores
Time using L&D platform per employee
Retention
In the era of the Great Resignation, companies need to understand what's driving attrition. Are there any patterns, such as higher turnover in certain departments, or among different age brackets or genders? Are employees motivated and satisfied at work? Being able to answer these questions helps companies take the most appropriate action. Combining quantitative data with qualitative responses on employee sentiment from tools like pulse surveys can let HR teams where to direct their efforts.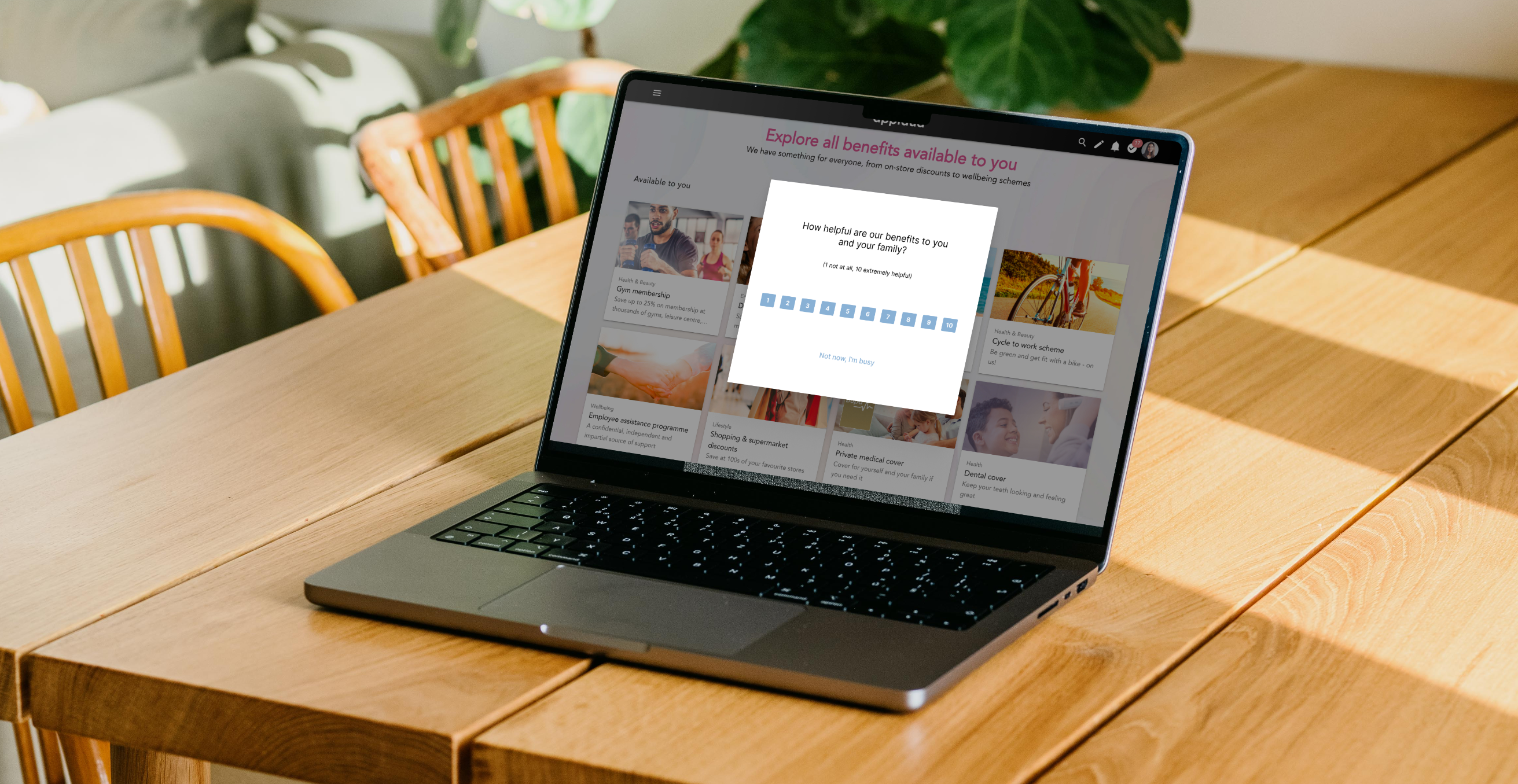 Suggested metrics:
Voluntary and involuntary turnover rates
New-hire turnover rate
Absentee rate
Employee engagement metrics
Diversity, equality, inclusion and belonging
Key to that employee sentiment is feeling included and welcome in the work environment, regardless of individual circumstances. It's crucial that HR teams track and analyze the diversity, equality, inclusion and belonging (DEIB) elements of the employee experience. According to McKinsey, for the majority of companies, DEIB is one of the top 3 areas where people analytics is adding the most value.
"People analytics has played a pivotal role in driving diversity and inclusion initiatives within Testlify," says Abhishek Shah. "By comprehensively analyzing demographic data, performance metrics, and other relevant factors, we've been able to identify potential biases in our processes, implement corrective measures and create a more inclusive work environment."
By analyzing these metrics, companies can identify risk areas and take action so that all employees feel fairly represented and valued.
Suggested metrics:
Demographic data such as identified gender, education levels, ethnic and social background, analyzed in relation to metrics from other areas
How to use people analytics to transform the workplace
According to HR expert David Green, "You've got to take quite complicated insights and turn them into a compelling story that drives action you can then measure."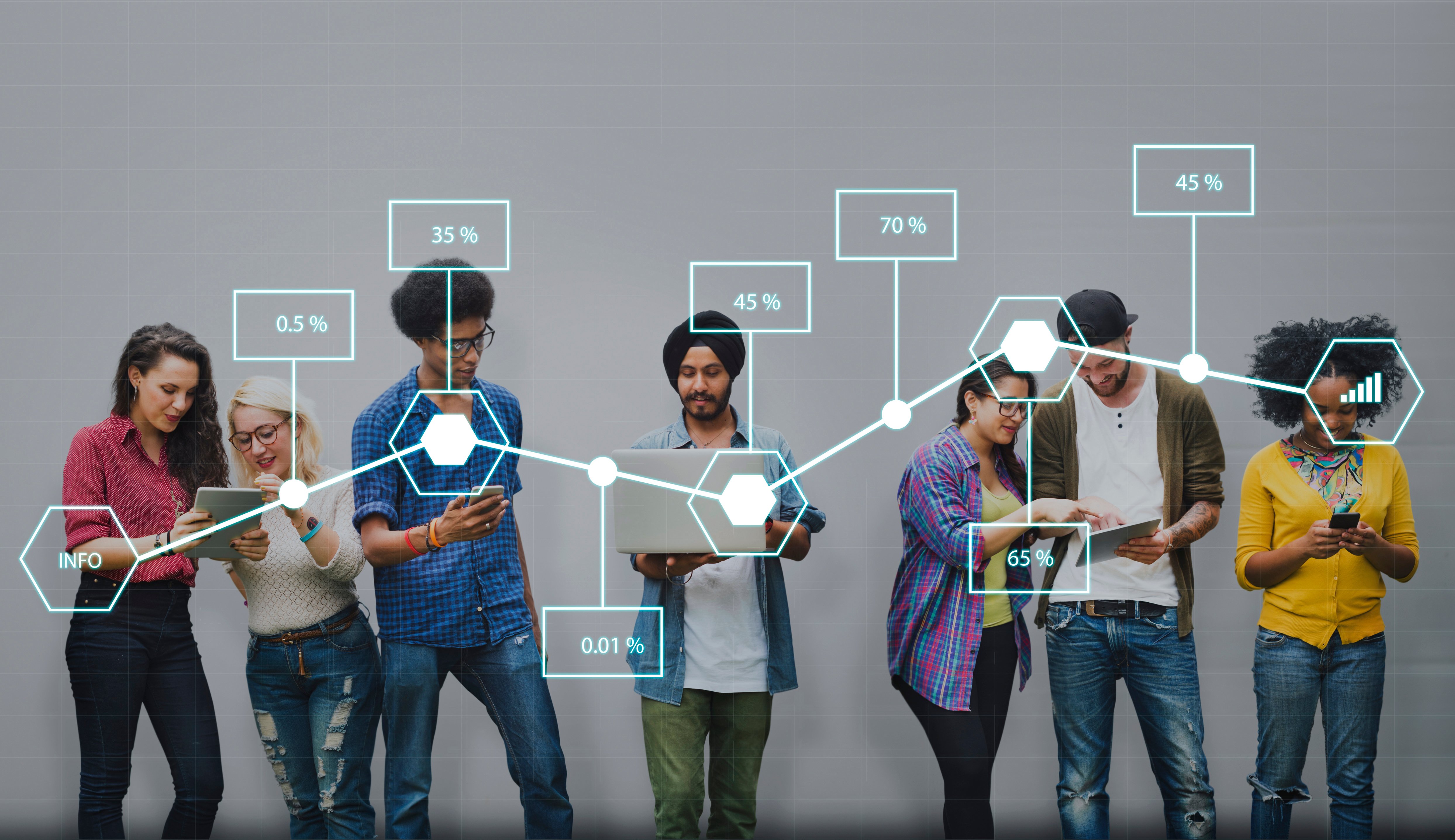 Here are some questions to ask to help you gather the ingredients and tell your People story.
What do we want to analyze and why? To have the most impact, focus on the data that directly relates to your company's current top three objectives.
Where can we find the key information? Identify the sources of the informative data those priorities, such as records, surveys, employee feedback, and sales records.
What does that data tell us? Use your data analytics tools to identify trends and information that can give you valuable insights into your people processes.
Who will benefit from these insights? Share what you've learned from your people analytics with the right people. Identify the relevant stakeholders — L&D teams, managers, C-suite, etc.— who would be able to align those findings with their organizational objectives, and use them to make more informed decisions?
How can we use that data to drive strategy? Taking the insights derived from the analytics, develop and implement strategies and actions that target those findings.
How can we keep improving?

Monitor and measure the effectiveness of your analytics-driven interventions, and iterate as you go, refining and improving your strategies over time.
Make your data work for your people
In this dispersed and digital world of work, it's never been more important to understand your people — your employees, your leaders and your teams — and what they need.
People analytics is invaluable for sustaining a personalized employee experience that delivers organizational success. By capturing data and leveraging it effectively across all People processes, your HR teams can drive real improvements in talent acquisition, employee engagement, performance and productivity.
Book a demo to see how Applaud can help you use your data to take your people processes to the next level.
Want the big picture on Digital Employee Experience?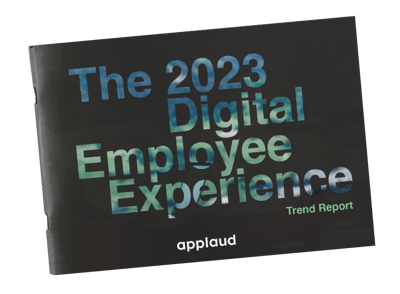 Download the full version of The 2023 DEX Trends Report, with insights from over 200 HR leaders, plus recommendations for the future.