The past 12 months have seen the world of work settle down into post-pandemic life. Remote and hybrid work has become the established norm and businesses unwilling to accommodate this have had a tougher time recruiting and retaining talent. Employees' needs have substantially changed. They expect HR teams to provide open communication, personalization, mobile functionality for all HR Services, and greater support for home working.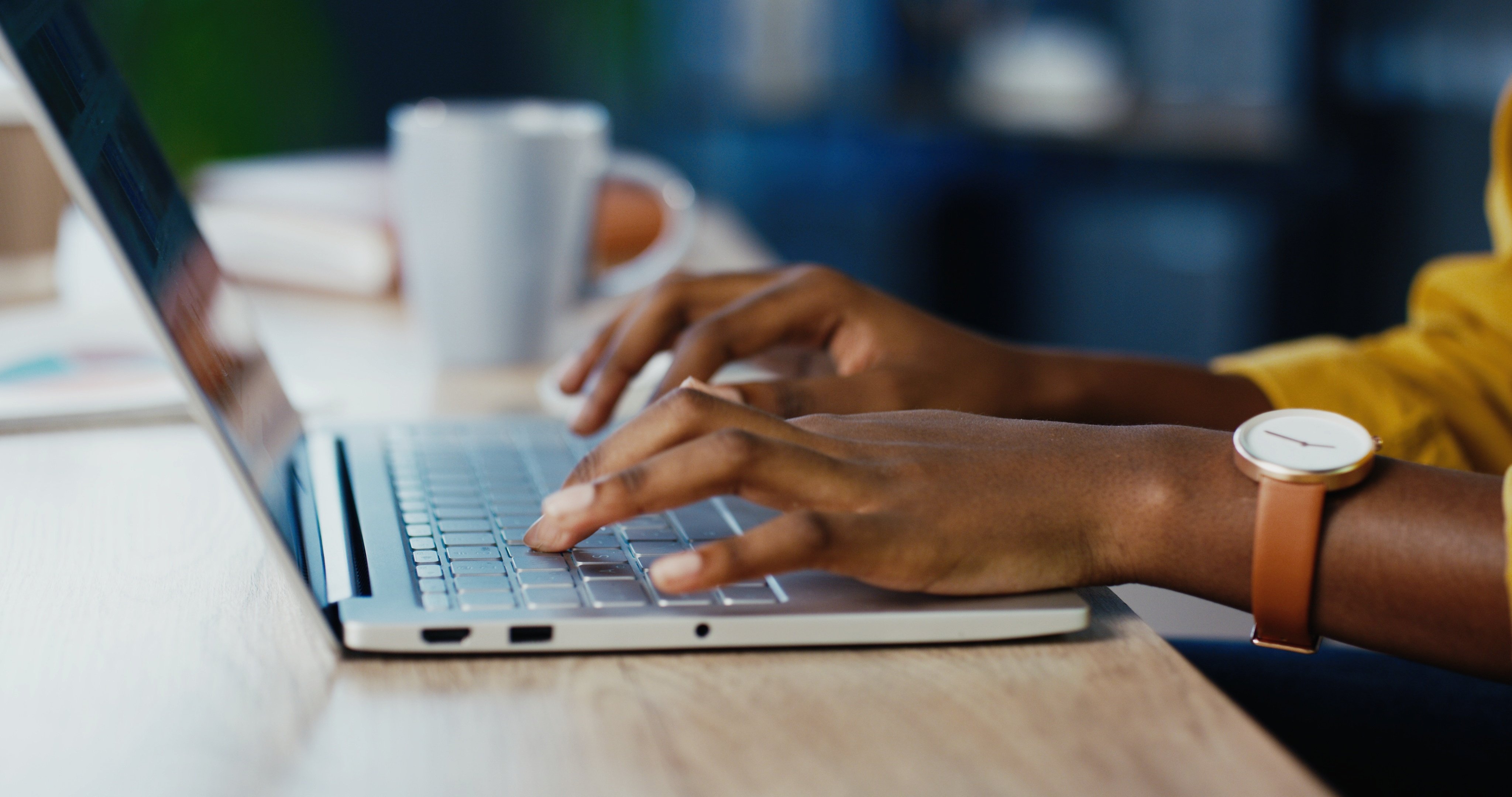 At the end of 2022, over 200 HR leaders from 13 industries completed Applaud's Annual Digital Employee Experience (DEX) Audit. The results, published in our Digital Employee Experience 2023 Trends Report, provide some valuable learnings to minimize employee churn and maximize satisfaction as we go into 2023. Below we've included a number of human resources statistics from our findings to give you a flavor of how businesses in different sectors are performing.

Your Guide To: Employee Experience Platforms (EXP)
Read Josh Bersin's report to learn more about the EXP market and it's future, what to look for in an EXP and how companies are using them to transform their employee experience. Read Now.

Industries audited included:
Technology (18%)
Professional Services (17%)
Finance (9%)
Health Care (6%)
Manufacturing (8%)
Public Sector (5%)
Retail (5%)
Utilities (4%)
Chapters:
Employee Experience Statistics
Employee Engagement Statistics
HR Tech Statistics
Although human resources management might consider their HR software an IT issue, confusing and numerous HR systems have a detrimental effect on the workforce. They create more support tickets for human resources departments as employees struggle with multiple log-ins and URLs.
37% of companies need employees to access 6 - 10 different HR Systems
Our audit found that the majority of organizations needed their workforce to access 6 or more HR systems. 8% of firms claimed to have more than 10 different systems and 3% required workers to navigate a staggering 20+ systems.
38% of HR services are not accessible remotely and fall short of employee expectations
Although, as consumers, the majority of employees regularly enjoy a flawless user experience (for example through Netflix, Spotify and Uber), they are being let down as a workforce with inaccessible and clunky technology from their employers.
The good news is that 62% of companies said most of their HR services were digitalized, accessible anywhere and designed for mobile. This has improved drastically from 2021, when under a quarter of organizations said that their HR services matched up to the consumer experience.
Take a look at the webinar below to learn more about how consumer technology has impacted employee expectations when it comes to HR Systems.
81% of companies can't amend their HR Portal without IT
The majority of organizations remain reliant on IT for making changes or updates to their HR Systems, using technology that wasn't built for agility.
Only 19% of businesses said their systems were fully customizable, and the HR was able to make changes without relying on IT departments.
To overcome this problem companies should consider investing in an agile HR system that requires very little or no code. Find out more about how no-code can help HR innovate faster here.
People Analytics Statistics
As the complexity of HR technology increases, companies are more empowered than ever to make business decisions based on data. Interest in this emerging sub-sector of HR technology has skyrocketed in the last year, with influencers like David Green demonstrating the value people analytics can provide.
Technology has given 44% of organizations greater insights into employees
Additionally, 53% said technology has also changed the way their communicate with employees.
63% of businesses have adjusted their employee feedback strategy since the pandemic, or plan to
36% had already increased the frequency or number of channels they collected employee feedback from when surveyed and 27% had it in their plans.
Only 24% of firms have enough insights for a data-driven conversation about their employee population
Less than a quarter have a combined view of structured core data and experiential data that gives them a comprehensive view of their workforce population.
49% of HR leaders said whilst they had basic insights, they needed to work with other departments to collate enough information for strategic conversations.
29% have basic employee data but said this was not sufficient enough to have data-driven conversations.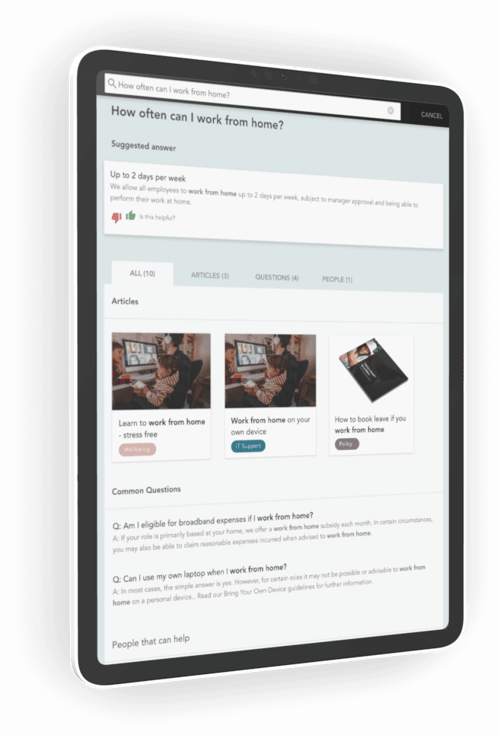 Employee Experience Statistics
Broadly described as an employee's perception of their time at work, Employee Experience covers every process and space in working life. Digital Employee Experience (DEX) has become increasingly important in the wake of the COVID-19 pandemic and HR Technology plays a fundamental role in delivering it.
50% of firms offered no personalization for internal communications during the pandemic
This was a missed opportunity by many businesses to offer reassurance to their workforce. Tailored updates for vulnerable employees or store workers would resonate more deeply than generic emails from senior management.
That said, 32% of businesses did tailor content to individual departments and specific employees.
This is an improvement from 2021, where less than 13% of organizations offered any sort of personalized digital employee experience.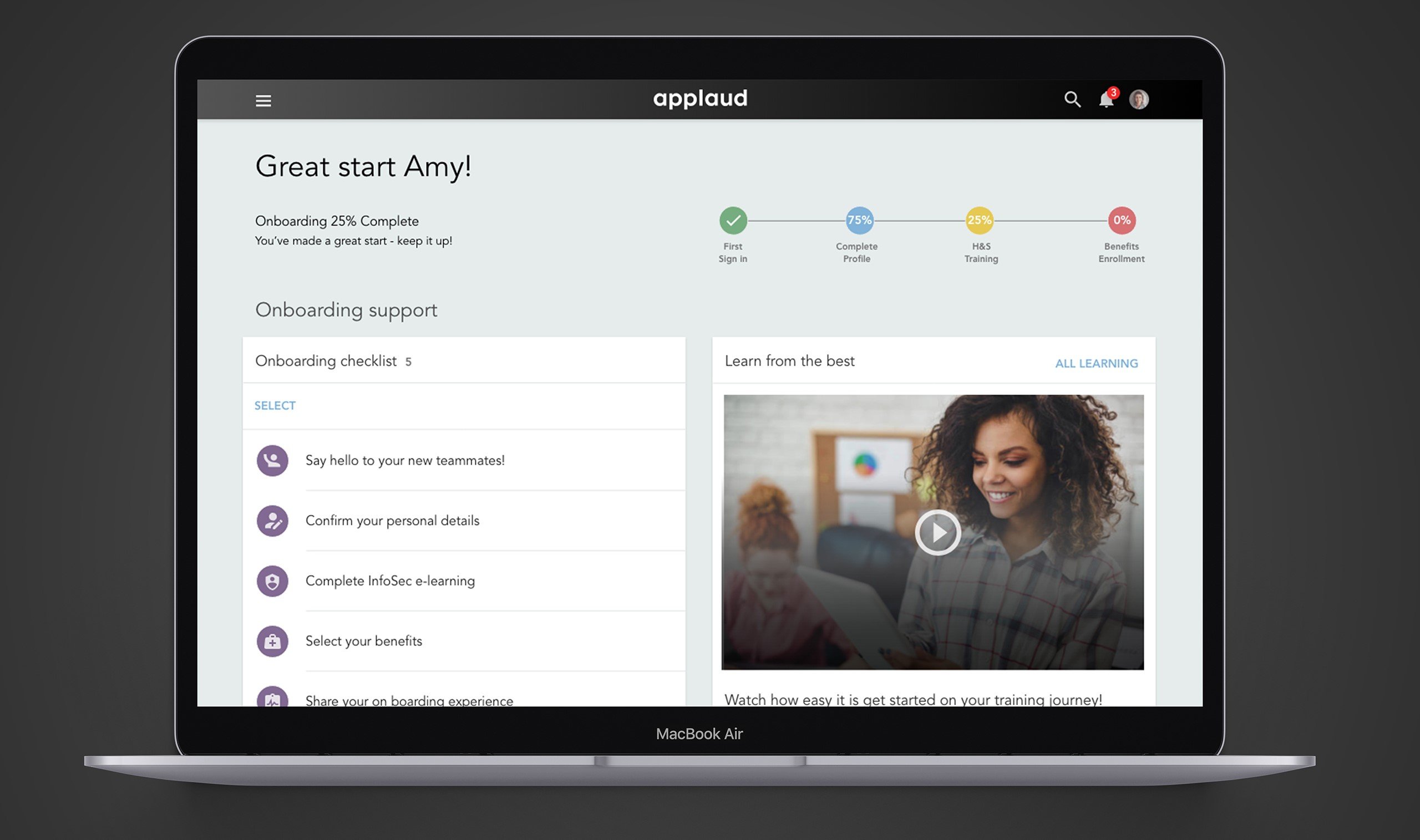 27% of businesses have a Head of EX
The rising profile of employee experience has lead to some companies recruiting for roles solely focused on EX.
54% of respondents said EX was part of their HR team's remit, but that they didn't have a dedicated role or team.
29% are making EX a priority
Just under a third of businesses said as a result of the pandemic they've pivoted their purchasing strategy of HR technology - looking at solutions that are more focused on the employee and benefiting EX first and foremost.
34% were prioritizing tech technology that supported remote and hybrid working.
Employee Engagement Statistics
The massive changes forced by the pandemic have given employees the opportunity to re-evaluate their priorities when it comes to where, when and how they work. Issues like mental health and employee burnout have moved to the forefront of workplace discussions. Now more than ever, it's critical to keep your workforce happy, healthy and engaged.
Disengaged employees are costing the world economy $7.8 trillion each year
According to Gallup, disengaged employees can dramatically affect an organization's bottom line. When factors like sick days, productivity, training and recruitment are taken into account, this figure sits at around a whopping $7.8 trillion across the globe.
Global employee engagement in the workplace did increase from 20% in 2021 to 21% in 2022. But this is still not the peak - which was 22% in 2019.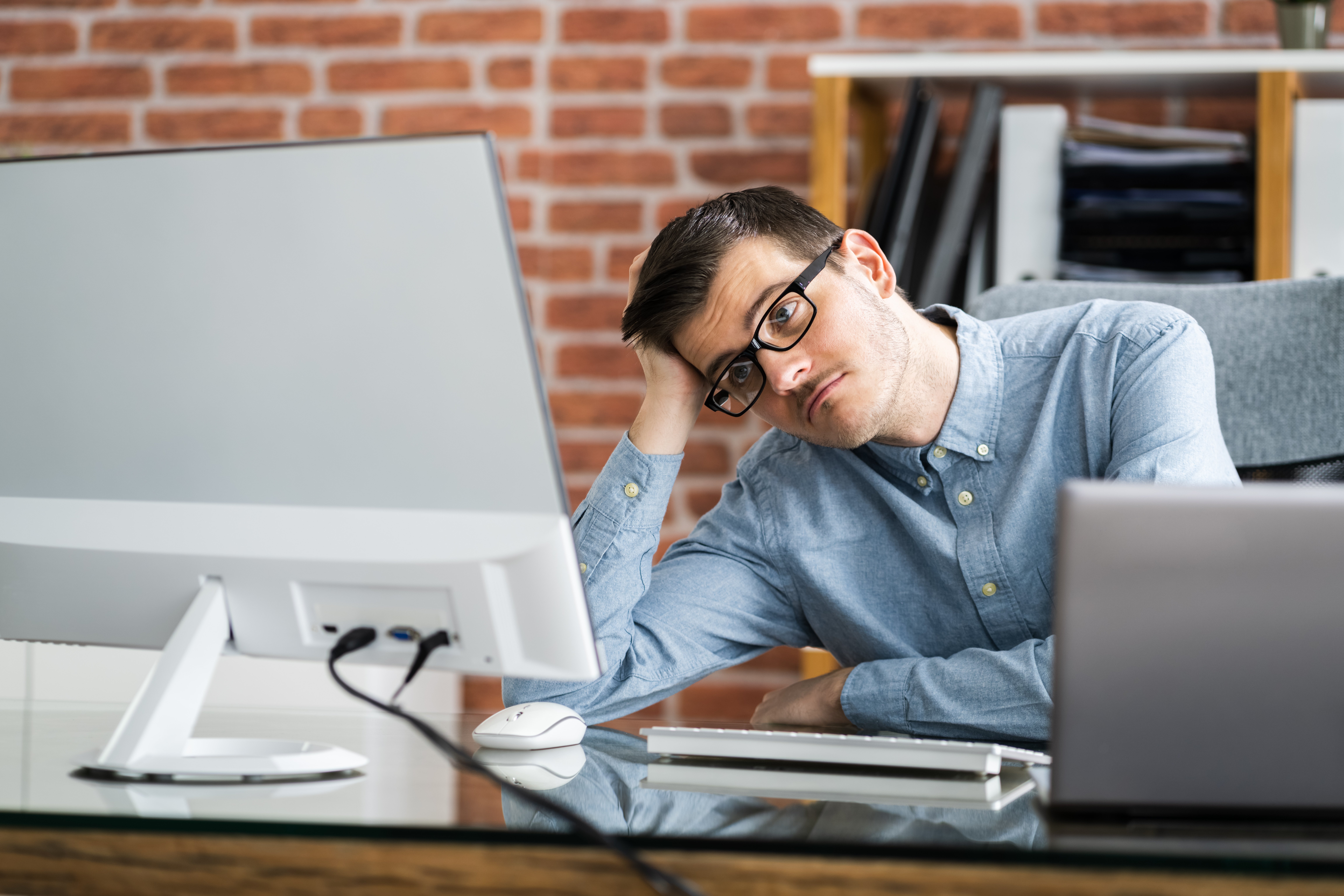 90% of UK businesses have continued with a 4-day working week after a trial
18 businesses of the 61 adopted the 4-day working week permanently. Given that 67% of Gen Z respondents claimed it would be a decision-making factor when choosing an employer (Henley Business School), this is probably wise.
84% of remote workers want hybrid working going forward
According to a February 2022 report from the Office for National Statistics, 84% of employees in the UK who were working remotely planned to include both office and home-based elements in their future working life.
In the US, 15% of high paying jobs are now remote, according to Ladders, Inc.
Ensuring your company has a solid virtual onboarding experience is now more important than ever. In this 25-minute masterclass, Applaud's Ivan Harding and Matthew Bennett demonstrate the potential for digital onboarding within the Applaud platform.
Conclusion
As we've learned over the past three years, the landscape which HR professionals have to navigate can change at any given moment. While the trajectory of 2023 seems more stable than the previous two, what is clear from these human resources industry statistics is that most businesses will need to accommodate employees in offices, in their homes and in a combination of different hybrid environments. To do so, HR departments must be agile and empower their employees to be as self-sufficient as possible and choose working styles that work for them.
HR systems, and particularly those rolled out in enterprise companies, need to be consumer-grade and mobile-optimized. If not the potential gains such as fewer tickets being raised by frustrated staff, will not come to fruition. The HR team must adopt personalized platforms that are easily accessible to drive employee satisfaction and offer them the sort of flexibility and engagement they would have in their personal lives. Therefore, working with the right partner will ensure that the HR function embodies personalization and humanistic experiences within a business's core philosophy.
Want the big picture on Digital Employee Experience?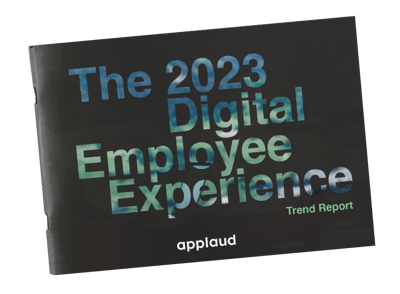 Download the full version of The 2023 DEX Trends Report, with insights from over 200 HR leaders, plus recommendations for the future.
Looking for more thought-leadership pieces like this? Head over to the Trends category on our blog.