The norms of work and the world around us continue to be challenged; making it more critical than ever that we embrace new, uncharted ways of approaching work. As we embark on this new way of working, human connections have become more important than ever.


As a result, organizations have become increasingly focused on trying to infuse human connection into the workforce by striving to redesign the worker experience. So much so that it seems like "experience" has become just another trendy buzzword. Something everyone is talking about but often falling short in actually executing.


That poses the question, what is really meant by "digital experience" and how can you ensure you are creating an environment that makes your employees genuinely want to show up to work? How can you provide the same frictionless, personalized experiences inside of work that your employees have come to expect?


Before we can understand what digital experience is and how to drive transformation, we must first look at what digital experience is not. By understanding the common misconceptions seen by organizations across all industries, sizes and complexities we will be better positioned to navigate the challenges of cultivating our own enhanced digital experience.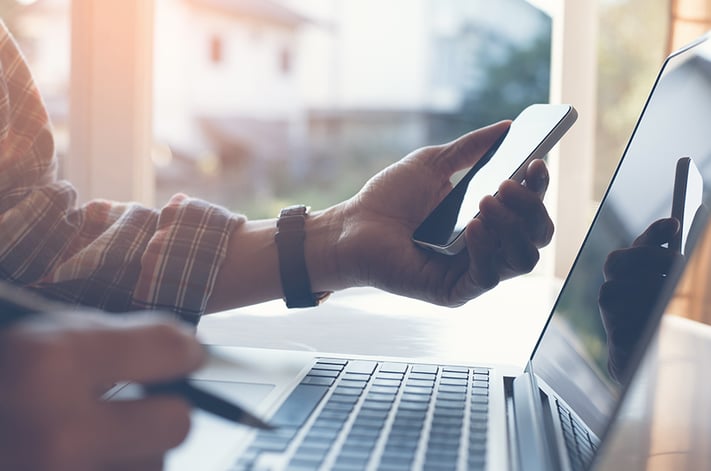 Digital Experience isn't solely a technology implementation.
Misconception 1: Digital Experience is a Technology Implementation
Most organizations associate digital experience with simply another technology platform. But a digital experience is much more than a set of transactions executed via technology.


Experiences are by definition holistic. Just as you can't taste just the cinnamon in a cinnamon roll without tasting everything else that makes it up, employees don't merely experience the digital technology in their experiences. They experience everything that makes it up -- mindset, people, process and technology.


A true digital experience should encompass a holistic approach to the entire sentiment being experienced throughout the journey. Digital experience looks beyond transactions and deeper into the why of the transaction. What do people need? How do they want to consume it? And what human interactions are needed to make the experience a memorable one? Persona-based personalization can help you to better understand the needs of people.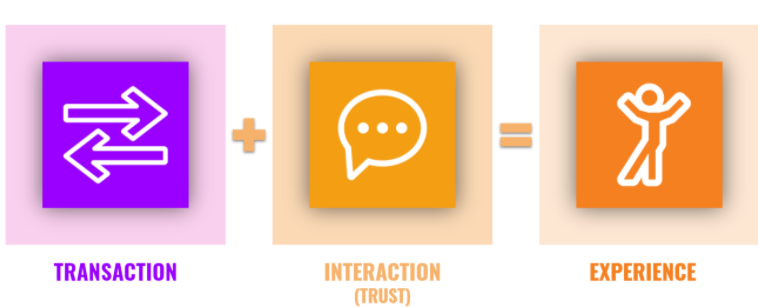 Digital Experience Equation: Interaction + Transaction = Experience
Technology plays a role in delivering that experience, but the technology is a mere vehicle. It isn't the experience. Designing the digital experience means looking beyond just the technology.
Misconception 2: Connected = Connection
Just as technology alone doesn't inherently create an enhanced employee experience, simply providing tools will not inherently result in your employees feeling more connected to the organization.


In a world where employees are increasingly working outside of traditional work environments, it is more difficult than ever to capture and retain their attention. We are asking employees to no longer just balance work and life commitments but to integrate them with the myriad other challenges they may be facing.


As a result, we can't just provide systems that allow employees to work anywhere at any time. We must provide tools that simplify their lives and engage them in a meaningful and compelling way. To do this, we must design our experiences with a human centered approach. Finding the moments that matter for your people and building individualized, interactive, and engaging connection points. By using a human-centered design, you can re-imagine a digital landscape that creates exciting, motivating and transformative journeys for your employees.
Misconception 3: Digital Means Less Human Interaction
Perhaps the most common misconception is that digital experience means less human interaction; that by providing employees direct access to tools at their fingertips that we are doing so at the expense of having meaningful interactions with our people.


In reality, digital isn't about eliminating the human element; it's about enhancing it. An optimized digital experience doesn't shift work or minimize human interaction. It matches the level of automation and interaction that is needed for any particular transaction.


Digital experience provides the appropriate balance between leveraging technology to automate and streamline those transactions that should seamlessly happen in order to enhance the process with human interaction where needed.


Let's take the onboarding experience for example. How can we automate and simplify transactions such as compliance paperwork so that we can spend more time providing networking opportunities and cultural immersion programs for our new employees?


A digital HR experience is one that leverages technology to simplify the ordinary tasks so our HR teams can focus on the extraordinary moments. To use an analogy, if our digital solutions merely do what humans would otherwise do, we're only seeing the tip of the iceberg. The much bigger part below the surface is using digital to enable humans to do more of what they really do best.
Misconception 4: Digital is a Static Strategy to be Implemented
When looking to undergo a transformation, organizations will spend months to years putting together a business case, assembling a team and transitioning to the future state.


However, they often do so with an end date in mind; with the thought that there will come a time when they can celebrate a successful project and report out that they have achieved digital transformation!


In reality, digital employee experience is not a static moment in time but something that needs to be measured and leveraged to drive a culture of continuous improvement.


To do this, we can't just introduce digital capabilities into the organization. We must embed them into the culture and use those capabilities to create competitive advantage.


Digital solutions should not merely maintain business as usual but actively seek new functionality and use cases. Digital solutions are constantly enhanced and expanded, calling upon organizations to continue investing in and improving the experience for their employees.


After all, the only constant in the NOW of Work is change. In order to continue to evolve our digital experience, we must use our data and toolsets to proactively address the rapidly changing business scenarios and workforce demands.
Summary
The NOW of Work requires a digital experience and companies that fail to do so will be unable to adapt to the ever changing talent market. Digital transformation is not easy- however, by understanding and undertaking a human centered approach companies will find it worth the effort, as they are well positioned to support their team not just as employees but as humans.


Over the next few series, we will dive deeper into what makes a digital employee experience successful and how to drive towards true digital transformation.
About the Authors
Lynsey Hathcock is a seasoned management consultant at Leapgen with over ten years of HR strategy, design thinking and change enablement experience. Lynsey is passionate about finding innovative ways to help clients craft impactful experiences for their people to ensure intended business outcomes are realized.


Lynsey has successfully led 25+ Fortune 500 clients to solve complex organizational problems; including digital transformations, global system implementations and talent management initiatives. She brings diverse industry experience-spanning across retail, pharmaceuticals, financial services, education and non-profit.


Lynsey holds a Juris Doctor and Masters of Business Administration degree from Wake Forest University and a Bachelor's degree in Political Science and Economics from Clemson University.
Jim Scully is a recognized industry expert in the design and optimization of HR service operations. With nearly 25 years of related professional experience, both as a consultant and practitioner, plus extensive practice research as founder of the HR Shared Services Institute, Jim has unparalleled expertise in the field of HR shared services and service operations at Leapgen. In addition, Jim brings operational excellence background, including TQM, Lean, Six Sigma and Theory of Constraints (TOC) to the realm of HR service delivery to go beyond mere consolidation to create what he calls the "Delivery Center of Excellence." Jim holds a B.A. in Philosophy and M.S. in Management from the University of Missouri and Georgia State University, respectively.
Elizabeth Whitis is a strategy consultant at Leapgen with a passion for empowering people by helping HR work smarter and improving the employee experience. For the past six years, she has advised clients on all stages of transformation from vision to value realization. She brings a rich expertise in organizational design, process reimagination, service delivery, and change enablement.


Prior to Leapgen, Elizabeth worked in healthcare, higher education, and research industries. She has led full-suite strategy, design, and deployment initiatives on Workday, Oracle, PeopleSoft, Lawson, ServiceNow, and Salesforce projects. In her free time, Elizabeth enjoys camping and playing a good game of beach volleyball in Southern California.