Applaud attended the UKOUG Partner of the Year awards at the HAC – the London home of the Honourable Artillery Company. The night aims to provides recognition to UK Oracle User Group Partners for the work they do and the contributions they make when offering their services to Oracle users.
It was Applauds first year at the event and we are delighted to announce that we took home the Silver Innovative Product Partner of the Year Award.
Voted for by Oracle users, the awards are an unbiased and independent reflection of which vendors are excelling within the industry from a customer perspective. And we are thrilled to be considered to be one of those!
Ivan Harding, Co-founder & CEO at Applaud, commented: "It's a great honour to be recognised for the contributions we have made over the past year, especially through our customers' eyes. The whole Applaud team would like to take this opportunity to thank the users who voted for us."
Applaud are delivering two presentations at the UKOUG Applications conference on 3-5 December at the ACC in Liverpool. We will be discussing using Manager Self-Service experience on mobile and desktop and will be showcasing one of our customer stories about optimising offline HR processes.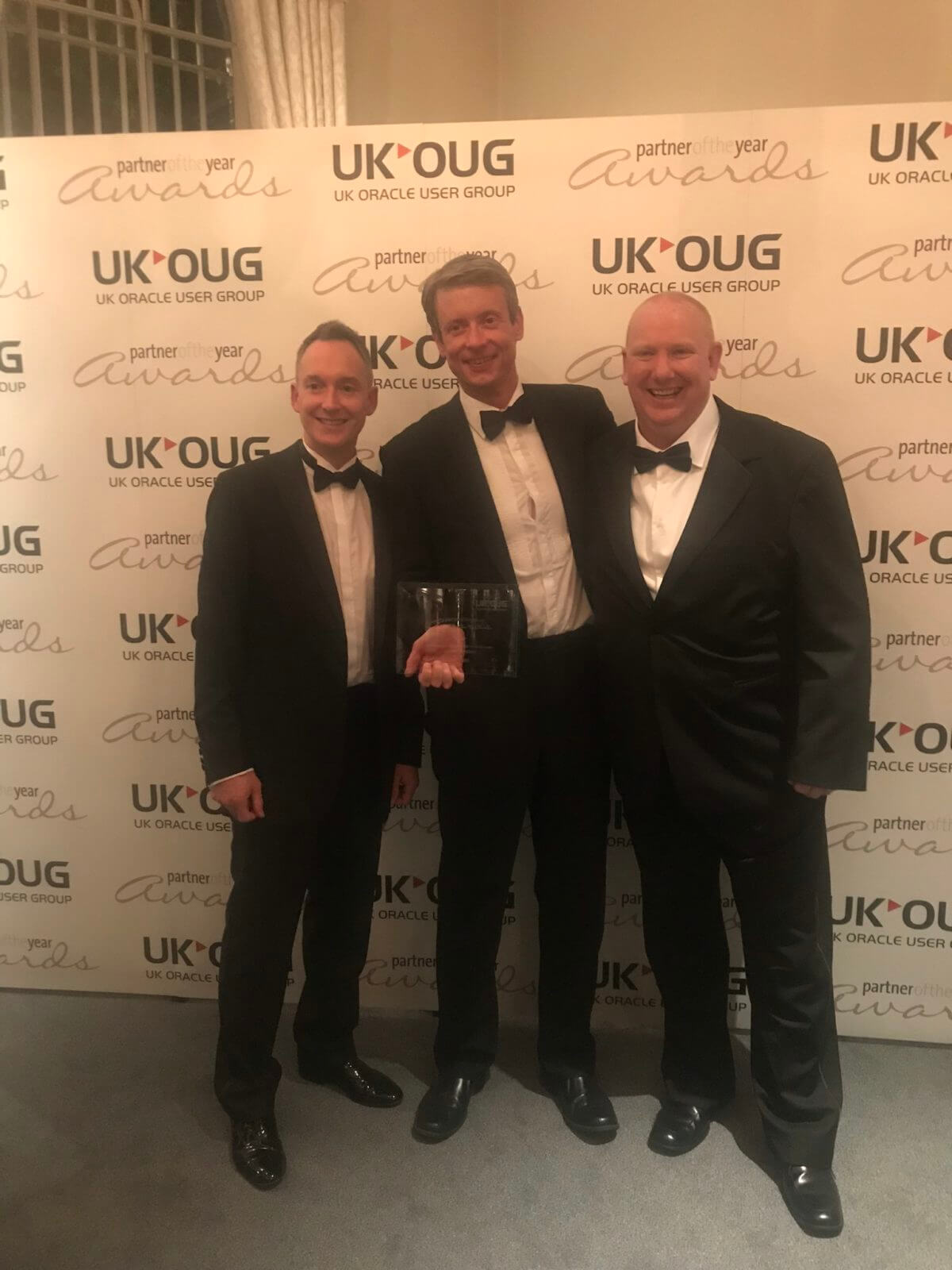 About the UK Oracle User Group
UK Oracle User Group (UKOUG) is an independent, not for profit membership organisation created to support Oracle stakeholders. Established over 30 years ago, UKOUG now has over 8,500-member contacts. It leverages on the collective strength of the combined Oracle community, acting as a single independent voice to influence the future design, functionality and technology that is key to all Oracle users.
UKOUG provides the Oracle community with over 40 events a year across the UK and Ireland to inform and educate its members about Oracle products and new developments. All of its events enable members to network, share knowledge, participate, feedback to Oracle and meet senior Oracle representatives and other industry leaders. UKOUG Conferences are the largest collection of independent Oracle events in EMEA.
Keep up to date with the latest from Applaud in our news section and see what thought-leading outlets have to say about us on our press page.