As we move towards the end of the pandemic, face-to-face events are finally resuming. There's never been a better time to learn about the latest trends in the fast-paced HR Tech landscape, be inspired by speakers or network with other HR professionals. We've compiled a rundown of the 5 most exciting Human Resources events in the 2022 calendar, focusing on HR Technology conferences.
Top HR Conferences in 2022:
When is it: 25-26 May 2022
Where is it: MGM Grand, 3799 S Las Vegas Blvd, Las Vegas, NV 89109, United States
Number of attendees: 1,500
After 2 years of virtual conferences and digital summits, UNLEASH Americas finally returns as a face-to-face event. With previous speakers including business leaders like Richard Branson, Arianna Huffington and Esther Perel, this conference promises that attendees will walk away inspired and full of actionable ideas. The conference also has plenty of networking opportunities, with breakfasts, coffee breaks and cocktail receptions breaking up the packed agenda.
This year's speakers include Peter Hinssen, Co-founder & Partner at nexxworks and Sue Lam, Vice President of People Insights, Strategy and Culture at The Coco-Cola Company. For a taster of what to expect, check out the video below of an interview between CEO of UNLEAD Marc Coleman and Arianna Huffington, Founder of The Huffington Post.
Applaud at UNLEASH America: Stand
520
Discover how our experience layer could transform your human resources department and talk all things digital employee experience with us. Visit us on stand 520.
Other sponsors like IBM, Oracle and SAP SuccessFactors will be with us in the exhibition ready to showcase all the latest HR tech solutions.
When is it: 13-16 September 2022
Where is it: Mandalay Bay, 3950 Las Vegas Boulevard South, Las Vegas, NV 89119, United States
Number of attendees: 10,000
HR Technology is the largest conference and exhibition of tech services in the world, so it's unsurprising that this HR event tops the "must-attend" list. The agenda for 2022 also features the HR Women in Technology summit, which takes place for half a day and feels very pertinent given the extra pressure faced by women during the pandemic.
Big-name influencers in HR tech such as Josh Bersin, Jason Averbook and Stacey Harris have formed part of this event's past line-ups. As well as 100+ sessions over 4 days, the agenda also includes industry research insights from analysts, so attending this conference will ensure you are up-to-date on the latest HR trends.
Applaud at HR Technology Conference: Stand
821
Get hands-on with a demo of Applaud and speak to our team at stand 821.
Microsoft, Cornerstone, PwC and many more sponsors will also be exhibiting in this enormous HR Tech marketplace.
UNLEASH World, Paris
When is it: 12 -13 October 2022
Where is it: Paris Convention Centre, 1 Pl. de la Prte de Versailles, 75015 Paris, France
Number of attendees: 5,000
The global counterpart of UNLEASH America, this tradeshow and conference promises to deliver a packed agenda with inspirational speakers from many walks of life. It is shaped by four major audience pillars: HR Tech & Transformation, Learning & Skills, Recruitment & Talent and Future of Work & Work Zen.
Networking opportunities is another great reason to attend this event, with 49% of delegates working as C-Suite, EVP, VP or Group Global Head of HR. Key industries attending include Financial Services, IT Technology, FMCG/Retail, Manufacturing, Pharmaceuticals and Healthcare.
When is it: 21 -22 June 2022
Where is it: Royal Lancaster Hotel, Lancaster Terrace, London W2 2TY, United Kingdom
Number of attendees: 1,400+
Attracting HR leaders, professionals and innovators - HR techX runs in both London, UK and Copenhagen, Denmark. The agenda for the London edition contains talks and presentations from HR leaders in companies like BP, HSBC, Ocado and the Ministry of Justice.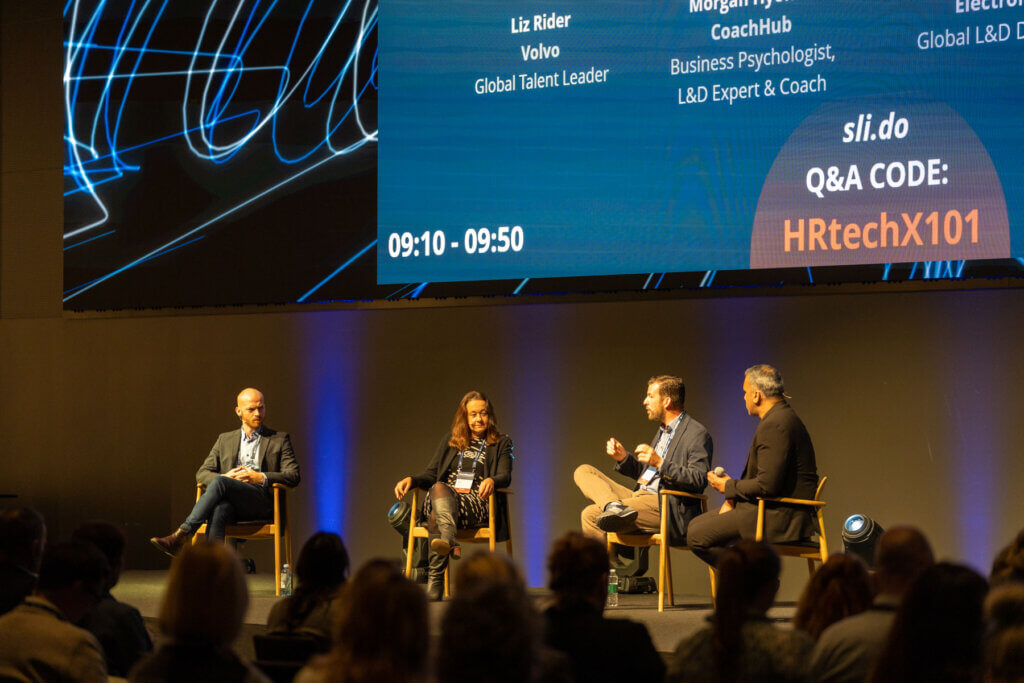 Image above from HRtechX
Talks cover a range of topics including recruitment, talent acquisition, performance management, learning & development, compensation, benefits and wellbeing. A variety of specific themes means there's something for everyone, such as "How People Analytics and AI Will Shape HR in 2022", "Fostering a Commercial Culture Within HR" and "Stress & Burnouts: How to Prevent and Recharge".
Boasting over 1,400 attendees and 100 speakers - 95% of attendees said they would recommend this conference.
When is it: 14 September 2022
Where is it: Helsinki, Finland
Number of attendees: 600
This one-day event offers a greater focus on HR technology, including innovations that will define the workplaces of the future. The appetite for digitalisation has boomed since the onset of the COVID-19 crisis and this conference zeroes in on the opportunity to streamline HR so team members are more available for "big picture" strategic thinking.
With a common theme of "How we'll work tomorrow", talks will examine the technology and culture requirements for rolling out digital workplaces, analytics, KPIs, talent development and workplace flexibility. Speakers at last year's conference included Elisa Rönkä (Head of Digital Market Development at Siemans), Tim Ahrensbach (Head of Workplace Ex at LEGO Group) and Borbála Molnár (Head of Coaching and Mentoring at Nokia).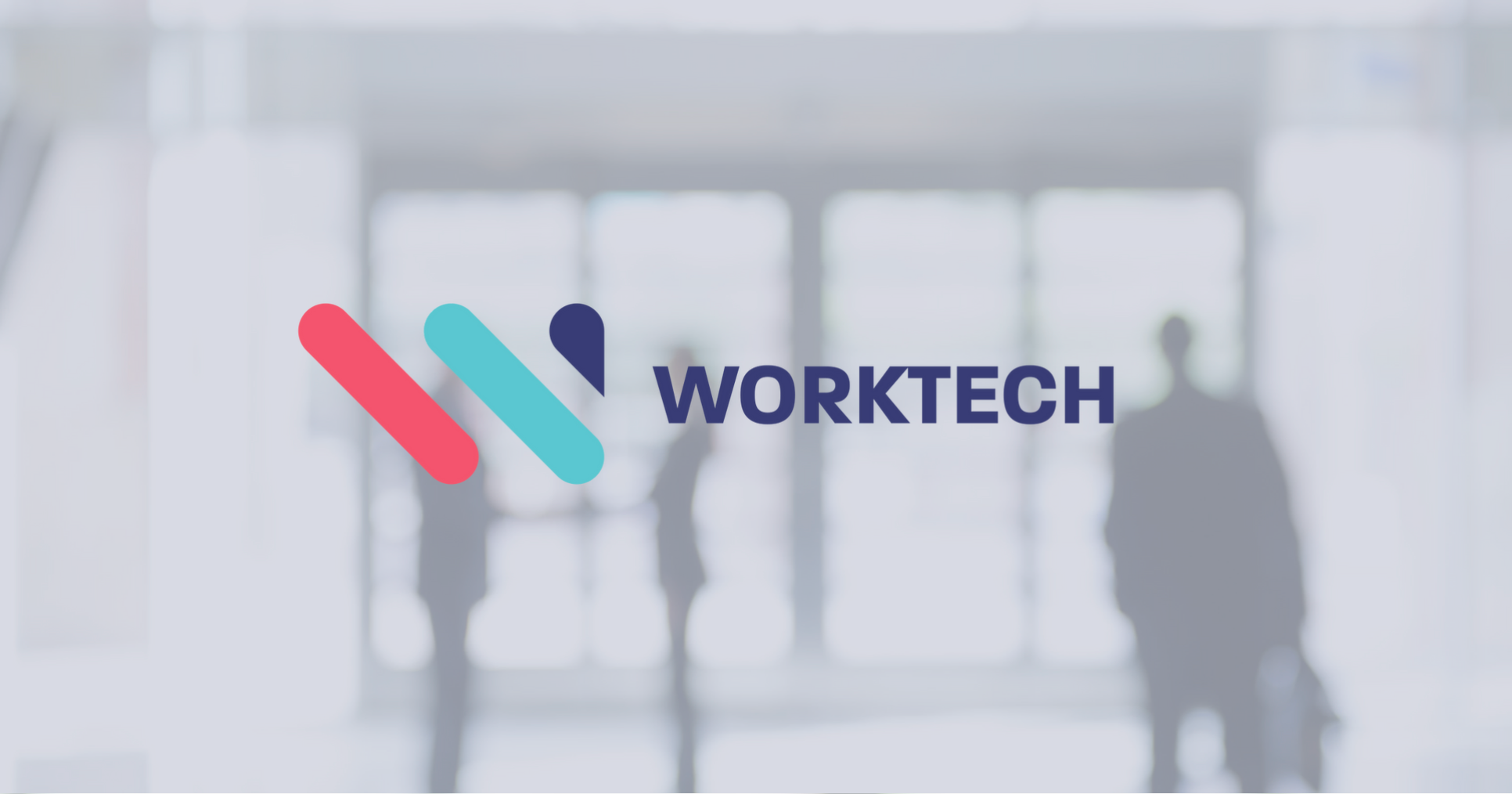 Image above from Work Tech 2022
Although the finer details, including the agenda, for 2022 are still yet to be released - this event promises to be one of this year's highlights for forward-thinking HR Tech nerds.
Other conferences:
Although we've not gone into detail about them above, the following events are also worth investigating for anyone interested in HR technology and innovation:
The HR Tech landscape is fast-changing, with new ground-breaking technology constantly being developed. Attending conferences is one way to quickly get up to speed with the latest trends, tools and drivers disrupting the HR space.
Need the Latest on Digital Employee Experience?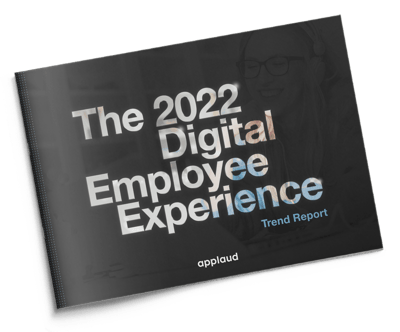 Download the full version of The 2022 DEX Trends Report, with insights from over 200 HR leaders, plus recommendations for the future.