In 2022, we talked about how HR leaders wanted to "get back to the human". People-centric policies were vital as the COVID-19 pandemic accelerated the transition to hybrid and remote work. The need for proactive efforts to maintain that human space was keenly felt—and remains so, even after the pandemic.
Josh Bersin predicts that 2023 will see a shift beyond creating a positive employee experience towards "people sustainability". With stress and burnout being experienced across the board and remote and hybrid increasing dislocation between colleagues, businesses must put people at the heart of how they design and use their HR technology.
In this article, we'll examine the latest HR technology trends. In particular, we'll explore the role that the evolving HR technology landscape will play in helping businesses move towards more sustainable People policies and processes in 2023.
The top 5 HR tech trends in 2023:

Your Guide To: Employee Experience Platforms (EXP)
Read Josh Bersin's report to learn more about the EXP market and it's future, what to look for in an EXP and how companies are using them to transform their employee experience. Read Now.

How has the employee experience evolved in 2023?
The employee experience is still crucial to business success - but the focus in 2023 has changed from engagement to retention and reskilling, as more than 45% of workers who changed jobs in 2022 also shifted sectors.
At the same time, companies also need to be aware of the challenges facing the employee experience in 2023. Shifts to hybrid working and asynchronous working have taken their toll, with less proximity and connection between management and employees—and between employees. Across the board, project staff, HR, managers and leaders are all struggling to handle a changing HR landscape.
In short, as we look at the human resources technology trends of 2023, what we see is that the focus is on people.
The top 5 HR tech trends in 2023
As businesses strive to put the employee at the heart of the experience, what role does HR technology play?
Here are the top 5 latest trends in HR technology.
1. Safeguarding employee wellbeing
Even with the pandemic behind us, stress is continuing to overwhelm workers. Work-related stress levels were actually higher in 2022 than in 2020, and some psychology and psychiatry experts report an emerging post-pandemic stress disorder.
And it's not just the pandemic. The American Psychological Association reports that the cost of living, the war in Ukraine, and global instability are causing more than 8 in 10 American adults to experience stress. In the UK, 62% of workers have experienced burnout in the last year.
This is bad news for productivity. Over half of employees report that poor mental health is impacting their work, according to ADP Research Institute.
It doesn't help that more remote working makes it harder for managers to spot and support overworked team members. Frontline workers, knowledge workers, senior HR leaders and business leaders all agree: employee stress and burnout is the top reason people are leaving their organisations.
HR professionals are themselves not immune. With Human Resources becoming more complex, multifunctional, and demanding in recent years, burnout is hitting HR staff even harder than other areas.
HR technology has a lot to offer here. Employee experience platforms (EXPs) offer integrated tools that can simplify and streamline tasks and HR processes, facilitate onboarding and L&D, and connect staff and teams. By designing HR software with an eye to easing the sources of stress and burnout, companies can help make life easier for staff.
To alleviate the burden on HR teams, for example, Applaud's AI-supported self-service HR reduces those unnecessary and easily-resolvable requests. This not only cuts back on overwhelm - it also allows People teams to focus on the human aspects of human resources.
Bonus: Check out 4 of the best employee experience platforms here.
2. Humanizing the employee experience
Speaking to the SHRM, John Kostoulas, a HR vice president with Gartner, predicted that the employee experience would become a broader, company-wide strategic objective in 2023.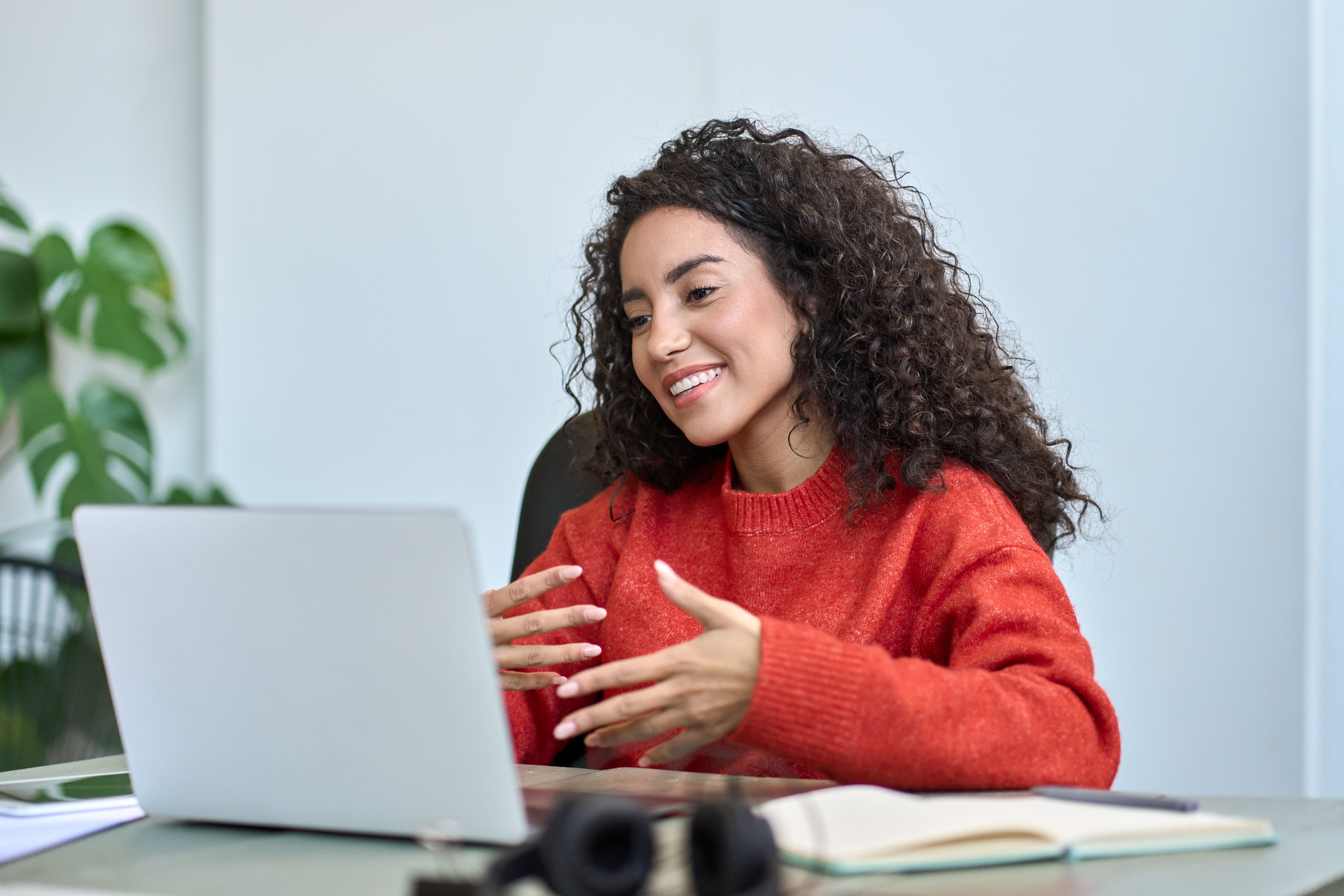 To attract and to hold on to the talent they have, and to remain productive, HR leaders need to be conscious of addressing the needs of their people.
Flexibility remains important—both in terms of where and when work is done. HR teams must have clear and supportive hybrid work strategies that address the human needs and work-life balance of employees. This requires agile and flexible HR and workplace technology that supports the whole employee experience.
To overcome the erosion of social skills during the pandemic years, Gartner researchers suggest providing "intentional connections among employees across geographic — and generational — boundaries", rather than simply forcing a return to old in-person connections.
3. Enhancing skills development
With an eye to navigate the ever-changing world of work, employees are continually looking to develop new skills and enhance those they have. And HR teams are focusing more on skills, and less on academic qualifications.
In fact, the European Union even has designated 2023 the Year of Skills, an indication of changing priorities and emerging skills gaps. One in three European workers lack basic digital skills and 77% of EU companies are struggling to find skilled workers.
At the same time, Pearson's Skills Outlook found that the 5 most in-demand skills are all human skills—communication, collaboration, customer service, attention to detail and leadership.
Facilitating development of relevant skills not only benefits the employee experience but also the business. Investing in a skills-first mindset and facilitating upskilling and reskilling of employees will help not only to attract talent but also to retain it—and drive engagement and performance. Jennifer Shappley, LinkedIn's head of global talent acquisition, says that "companies that excel at internal mobility retain employees nearly twice as long."
The Harvard Business Review calls this support of internal mobility, upskilling and growth "quiet hiring"—a productive response to the "quiet quitting" trend of 2022, when exhausted and disengaged employees effectively worked-to-rule.
By using HR tech to facilitate learning paths, employee development plans and mentorship schemes, employees can enhance their skill set to meet work demands, and HR leaders can strengthen the company talent pool.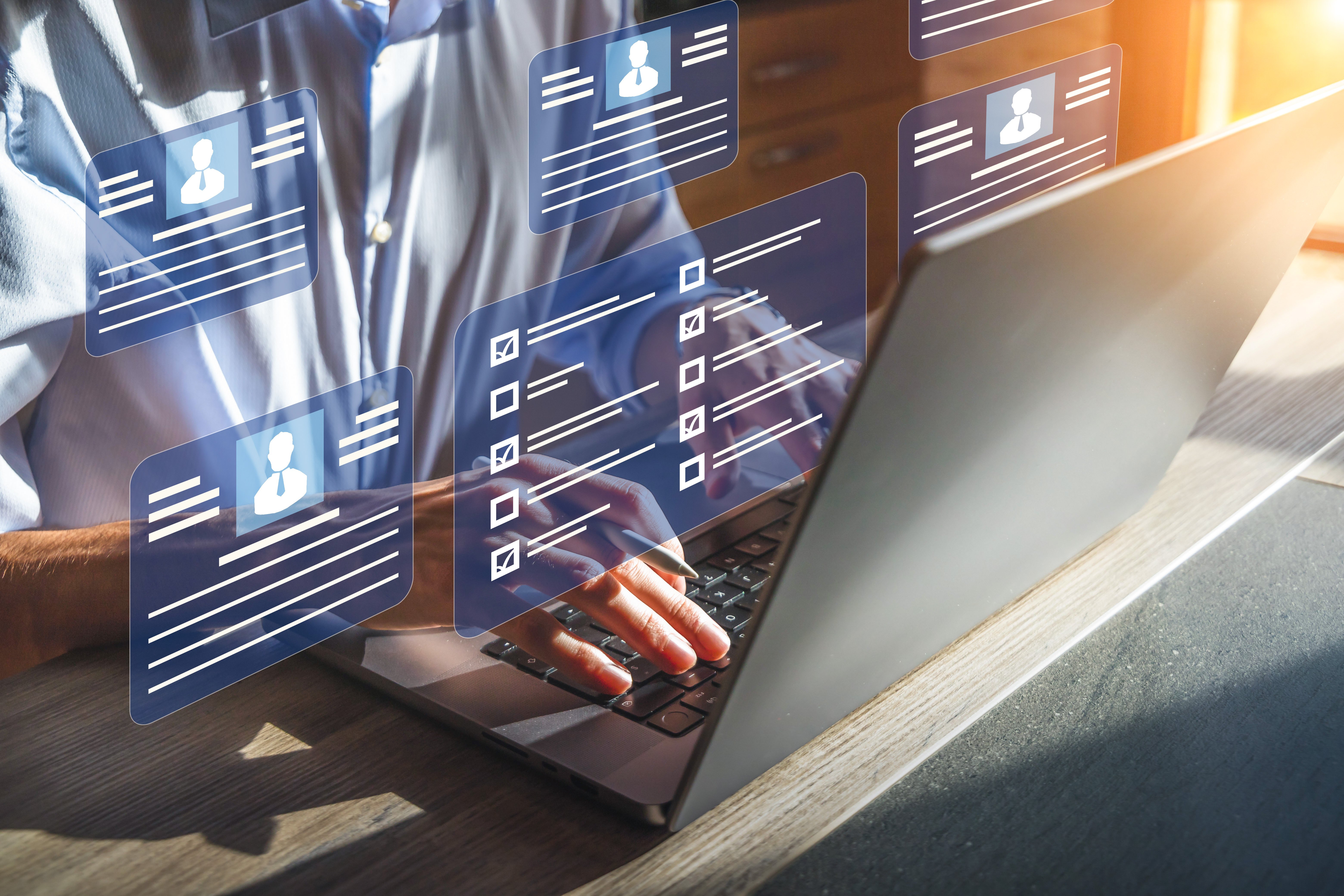 Looking for data-driven insights? Check out these employee experience statistics for 2023.
4. Empowering leadership training
It's not just employees who need to enhance their skills. Leaders' roles have also changed, as they learn to deal with a dispersed workforce.
Leader and manager effectiveness is the top priority for CHROs for 2023. The new leader is "more authentic, empathetic and adaptive". According to the International Institute for Management Development, the key leadership skills needed in 2023 include agility and adaptability, relationship building, and employee motivation.
This will require HR to upskill leaders in these soft skills and in developing leadership development plans.
Of course, some leaders are experiencing 'productivity paranoia', and would rather ditch flexible work altogether and return to the old ways of working. Microsoft's Work Trend Index shows that the shift to hybrid work has made 85% of leaders less confident that their employees are being productive. But with 64% of people saying they would quit if they had to return to the office full-time, this might not be the best strategy.
Instead, leaders would be better served by leveraging their learning platforms and HR tools to track relevant metrics like productivity for hybrid workers, and use these to inform performance conversations in a way that demonstrates — and cultivates — trust.
Similarly, HR technology can support two-way feedback that creates and nurtures that trust, and the overall employee experience. Leaders offer performance management input, but also listen to employees to understand what they need to be more productive.
To quote Josh Bersin: "Managers and team leaders must learn to be comfortable with remote, disconnected teams and learn how to lead them, listen to them, and help them."
5. Facilitating AI transparency and security
Finally, with the potential and the risks of AI being debated in every aspect of life in 2023, it's no surprise that it is also a HR service trend. Just look at how interest in artificial intelligence within HR has developed on Google Trends in the past 12 months.
As we've already seen, automation and AI tools are increasingly integral to many businesses' digital transformation. AI is handling repetitive, time-consuming tasks, freeing up HR administrators' time.
It can bolster and personalize skills development, with smart recommendations to guide employees towards developing the skills they're most keen to work on.
It can even improve recruiting by speeding up application screening, and support DEIB by eliminating hiring bias.
At the same time, it is also a cause for concern. In particular, issues of handling and managing personal HR data has major implications for privacy and data security. Organizations that use AI and machine learning for recruitment will need to go above and beyond to ensure transparency, security and equity.
What's more, HR professionals will need to make extra efforts to abide by regulatory protections like the General Data Protection Regulation (GDPR) in the EU and new measures coming into force in the US and around the world. Human Resources Information Systems (HRIS) and other HR tech platforms will need to be implemented with employee safety and security in mind.
2023 will put the human in Human Resources
It's clear that the last few years have taken their toll on us all, not just with stress but also disconnection. With hybrid work here to stay, HR teams need to maximize their HRIS technology to manage an engaging employee experience, while also supporting skills development, wellbeing, diversity and security at a distance.
At the same time, managers, leaders and HR professionals need to be aware of their own needs for development and wellbeing.
Companies should look at how to maximize their HR platforms and digital tools to support those objectives. Modern, consumer-grade solutions allow for seamless integrations and even no-code development to make it simpler to shape and enhance an employee experience solution to meet your people's needs at every level of the organization.
Looking for more information about future HR technology trends like this? Head over to the Trends category on our blog.
Want the big picture on Digital Employee Experience?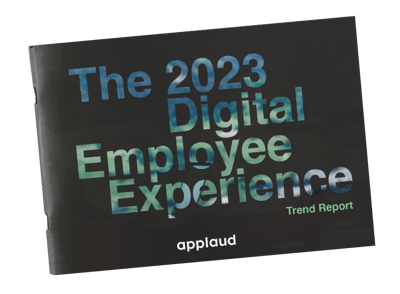 Download the full version of The 2023 DEX Trends Report, with insights from over 200 HR leaders, plus recommendations for the future.