The HR technology market is booming, and there are some exciting human resources technology trends getting a lot of attention in 2022. From People analytics to work-from-anywhere cloud and mobile apps, investments in HR tech reached more than $9 billion in 2021 (up 130% from 2020.)
However, industry thought leaders like Josh Bersin are cautioning investors that the HR tech market may be a bubble, and that the upcoming economic downturn may mean that companies cut back on spending on HR solutions.

Your Guide To: Employee Experience Platforms (EXP)
Read Josh Bersin's report to learn more about the EXP market and it's future, what to look for in an EXP and how companies are using them to transform their employee experience. Read Now.

In that context, businesses are wondering which of 2022's big HR trends are worth spending on, and which of them lack longevity. While the developing tech trends hitting the HR vertical vary widely, the most successful products on the market share one thing in common - a clear focus on the employee experience (EX).
In fact, it's not just technology firms that have their eyes firmly on EX. A survey by Wills Towers Wilson found that 92% of organizations will be prioritizing EX enhancements over the next three years – up from 52% prior to the pandemic.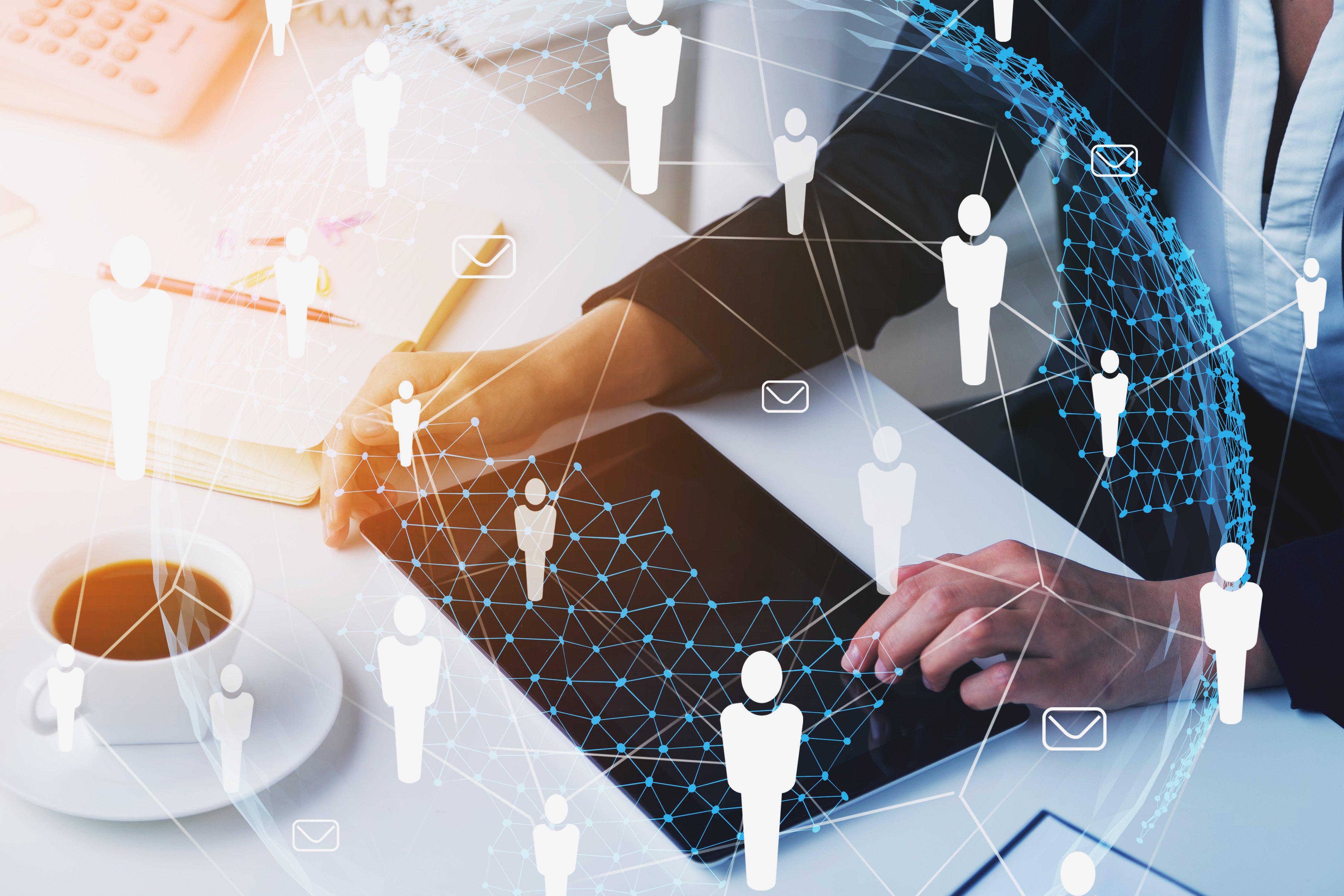 In this article, we'll take a look at the following questions that many HR leaders are asking themselves as we enter the second half of 2022:
What is Employee Experience
Anyone working in HR these days has a pretty solid grasp of the concept of the employee experience - "the way in which employees internalize and interpret the interactions they have with their organization, as well as the context that underlies those interactions," to quote Gartner.
However, there is a fairly wide range of interpretations of what the term means in practice, with many confusing the concept with related terms like "employee engagement" or "employee satisfaction."
Perhaps that's why a recent Gartner survey revealed that only 13% of employees are truly satisfied with their experience at work.
In practical terms, employee experience is an umbrella term that captures every interaction between the employee and the employer across the entire employee journey, from the first point of content to the exit interview - and beyond.
Employee experience shares much in common with the concept of customer experience (CX). In the same way that a product designer starts with the customer journey and its associated pain points, HR leaders who want to create an outstanding employee experience need to start with the employee as their "customer", and then work out from that point. It's a question of examining the entire employee journey as a series of moments that need to be optimized in order to create an outstanding overall experience.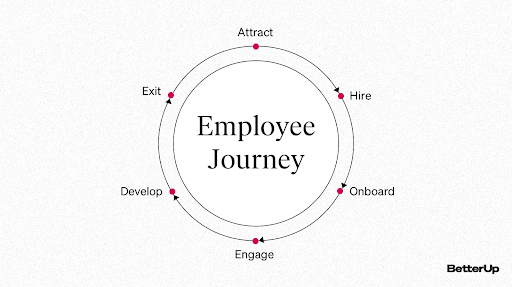 What's the difference between employee experience and employee engagement?
As some HR professionals tend to use these terms interchangeably, it's probably worth spending a moment to differentiate between the two. Employee engagement is a component of the employee experience, but it's not the whole picture. In fact, research by BetterUp found that the relationship between EX and productivity is 6 times higher than that between employee engagement and productivity.
Employee engagement refers to the employee's level of commitment to the organization, its goals, and its overall values. However, researchers at Microsoft found that, even if employees scored highly on engagement, it did not mean they were having a positive employee experience. Microsoft found that other factors, especially feeling included, valued by their manager, being offered flexibility and autonomy, and an inclusive environment, were crucial to the overall employee experience.
It's worth also noting the difference between employee experience and digital employee experience. The employee experience comprises every interaction between employee and employer, both digital and physical. However, in today's increasingly digital workplaces, the digital employee experience makes up an ever larger proportion of the overall working experience. It is almost impossible to create a great employee experience without a careful consideration of the digital tools your employees use at work.
Why is employee experience such an important HR tech trend in 2022?
There are several reasons why employee experience tops the bill for HR tech trends this year:
1. Be collaborative
Josh Bersin makes the case that the employee experience has taken the place of Human Capital Management (HCM) as the "core" layer of the HR technology stack, onto which all other systems and platforms are added. Of course, companies still need HCM and other systems of re600cord, but the employee experience as a whole is now at the heart of the way companies design their operational systems.
For Bersin, this reflects a wider shift in HR management itself. We've finally moved away from an industrial model, in which people are considered as "resources" to be managed, to being complex human beings that form the foundation of business success. In this people-centric model, technology needs to meet the needs of the employee, rather than the business - because by empowering and engaging our employees, the business and its customers will benefit.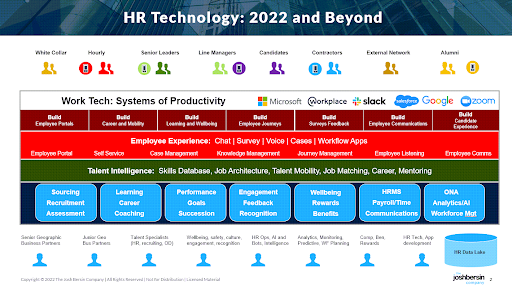 As a result, employee experience is top of the list of priorities - and that's especially true of the digital technologies employees use to do their jobs.
2. HR leaders wants to get "back to human."
On top of this general shift in attitudes towards HR, research by McKinsey found that the majority of CHROs are keen to return to people-centric policies after years of what the researchers called " a cost-efficiency treadmill that applies analytics and big data to existing HR operating models." COVID-19, and the transition to hybrid and remote work, has led many HR teams to reconsider their role in the organization. Steering their colleagues through a global health crisis has led many to increase their proximity to employees, and always raised awareness of the importance of personalized, targeted talent management. To quote one respondent, the CHRO of a global consumer goods company, "HR will have no real impact if we do not know our people."
3. Today's employee experience often relies exclusively on HR tech.
It's worth bearing in mind that, for today's growing number of remote workers, the entire employee experience is delivered over digital platforms. HR tech is the employee experience for many employees. So, today's HR technology must be able to provide a consumer-grade experience to every employee - or it could prove disastrous for employee engagement, and ultimately retention.
4. Retention is the HR challenge of 2022 - and it depends on the employee experience.
Employers who offer a world-class employee experience are 90% more likely to report lower turnover than their industry peers. For companies struggling to hang on to top talent during the Great Resignation, still going strong months later, employee experience may be the only way to attract and retain the workers they need.
What are the HR tech trends driving a better employee experience?
So, if employee experience is top of the HR agenda this year, how is that reflected in this year's HR technology trends? Here are 5 of the big trends we're seeing:
1. Personalized digital experiences
Hyper-personalization is moving from the home into the workplace. As digital consumers, we're used to technology that effortlessly customizes our experience. At work, however, 63% of the organizations we surveyed offer no personalization in their digital HR experience whatsoever. Whether it's personalized communications about employee benefits, a learning platform that delivers tailored resources based on employees' unique learning needs, or simply dedicated one-to-ones with their manager or a professional coach, today's employees expect to be treated as the unique individuals they are - and HR tech providers are responding.
2. Consumer-grade UX
A positive employee experience depends on having the right tools to do our jobs. For today's knowledge workers, especially those in hybrid or remote settings, this translates to user-friendly digital technology. This is true not only for business tools, but for the platforms used to connect employers and employees - HR tech must provide employees with the quality of UX they're used to in their everyday lives. A Qualtrics survey found that workers who agreed their technology enabled their workplace productivity were nearly 160% more engaged at work, and 61% more likely to stay with their employer for three or more years. Given that less than one-fifth of the companies we surveyed in our Digital Employee Experience Trends Report offered their HR services via mobile or with consumer-grade UX, companies have their work cut out for them.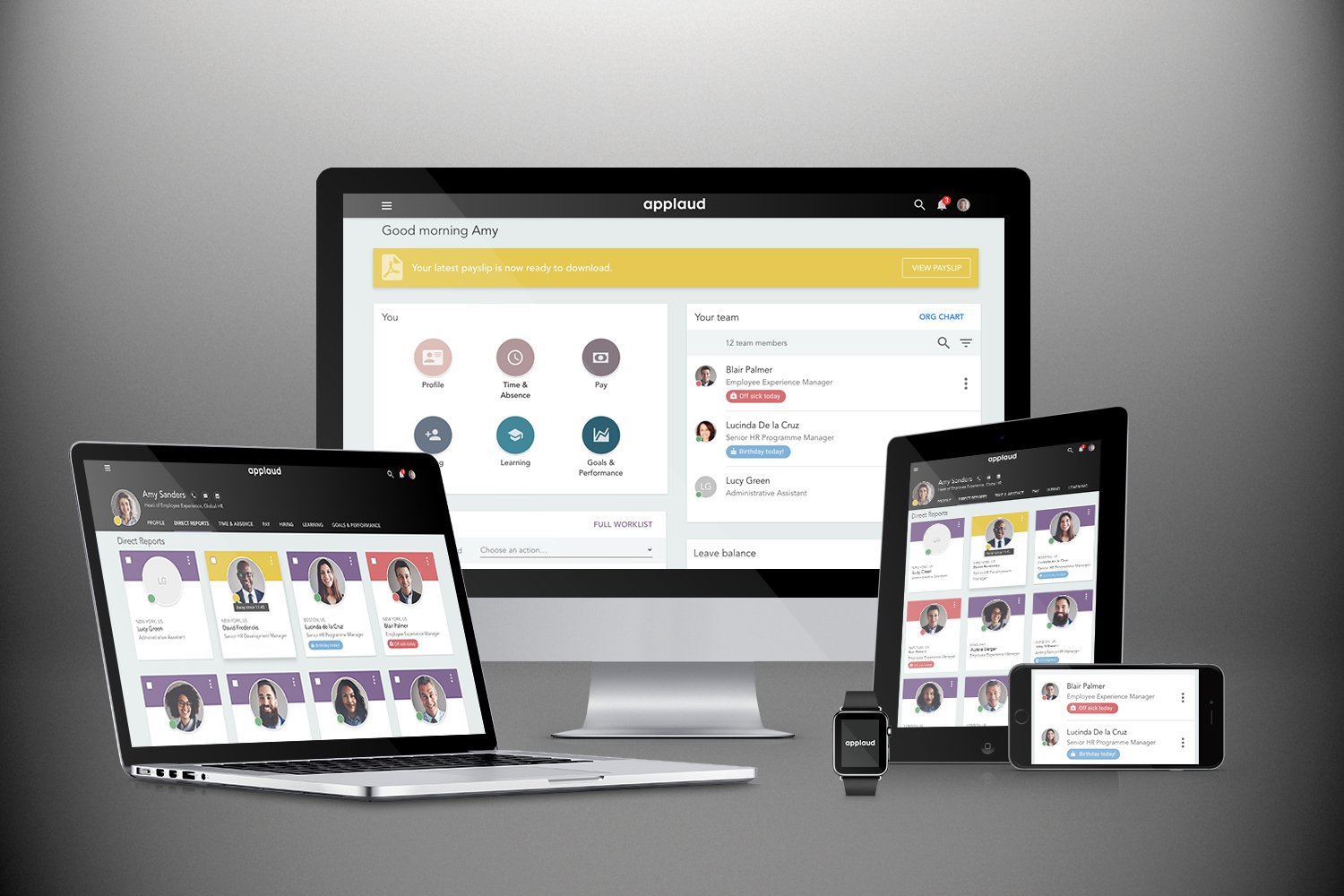 3. Employee wellbeing
Workplace stress continues to rise in 2022, with 80% of employees surveyed by Mental Health America agreeing that "the stress from work affects their relationships with friends, family, and co-workers." As a result, there is a growing trend for digital tools to provide a more supportive employee experience, including online mental health services and digital coaching platforms. HR teams also have a clear role to play, both by monitoring employee wellbeing through surveys, polls and working groups, and by instituting policies to ensure workers disconnect to avoid burnout, and experience a sense of social connection with colleagues when at work.
4. People analytics and DEI
Creating a diverse, equitable and inclusive working environment is fundamental to a positive employee experience. Again, HR tech has a role to play in improving DEI in the workplace. The number of technology vendors serving the DE&I market is up 87% from 2019, offering solutions such as AI-driven bias-screening for recruitment pipelines.
However, when it comes to the employee experience, HR tech is also creating a more inclusive workplace. For example, today's more sophisticated employee surveying tools can segment employees by demographics, to evaluate differences in employee experience for different groups of workers. Software that can audit performance management data to spot underlying biases can also be highly effective.
5. Agile HR
If there's one thing we learned from the pandemic, it's that sometimes, HR departments need to respond quickly to sudden change. In fact, the agility of the HR function was make or break in the early days of the COVID-19 lockdowns: HR teams that were able to roll out learning resources for remote work, help employees handle sudden personal challenges, and move the entire employee journey online in a matter of weeks were key to keeping the lights on.
This level of agility relies on HR technology that empowers HR teams to move quickly and communicate effortlessly with their teams. This trend for agile human resources functions isn't going anywhere. However, legacy HR systems are simply unable to cope; for instance, nearly 50% of the organizations we surveyed couldn't update their HR portals without IT support. Our prediction? A trend towards more low or no-code HR systems, that let HR teams move faster and support a more agile workforce.
2022 is the year of employee experience.
The world of HR tech is buzzing with new trends - but they all revolve around creating a better experience for employees. Companies hoping to attract, engage and retain their workforce in 2022 will need to consider how to offer their employees a consumer-grade digital experience, coupled with an inclusive culture that treats them as valued individuals.

If you'd like to know how well your company measures up when it comes to the digital employee experience, take a few minutes to complete our free Digital Employee Experience Audit and get your personalized report.
Want the big picture on Digital Employee Experience?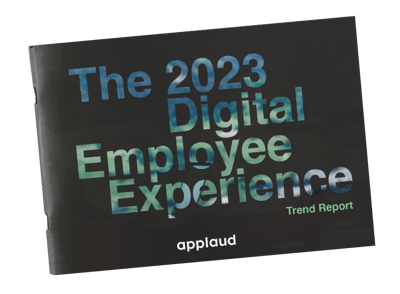 Download the full version of The 2023 DEX Trends Report, with insights from over 200 HR leaders, plus recommendations for the future.