"Booking leave in Workday is a nightmare."
"It's impossible to find suitable positions on the internal job board."
"The requisition form has a million fields to complete and managers hate it."
"I'm a Workday user and I have no idea how to find the right screen to do what I want to do."
"The onboarding experience in Workday is not engaging."
If you are a Workday client, do any of those resonate with you or your users? At Applaud, we hear these stories from customers every week. What happened to the system that analysts adored and customers could not praise enough back in the late 00's and early teens?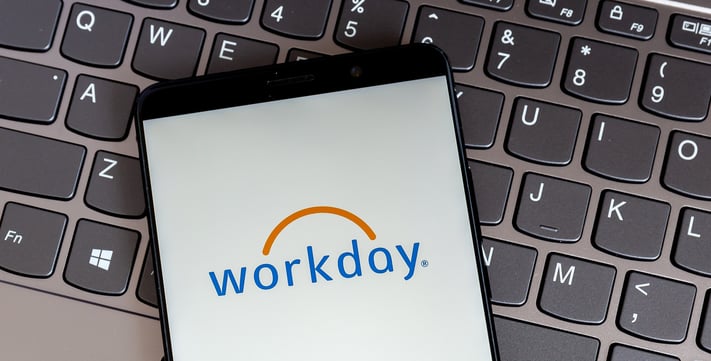 A bit of history
In December 2004, Oracle acquired Peoplesoft - the world's leading HCM system. First released in 1989, PeopleSoft had just turned 15 years old. Out of the embers of that transaction emerged Workday. The new Cloud product's continuous innovation in the HCM space - with a particular focus on user experience - made it the industry darling for the next decade.
Workday's first release went on general availability in November 2006. It is now 17 years' old.
Think about that. Workday is an older technology today than PeopleSoft was at the time it was acquired by Oracle.
Workday has done a remarkable job of staying at the pinnacle of a competitive industry. Its fresh approach to ease of use and pioneering HCM SaaS has inspired many in the industry today, including us at Applaud. It's still going strong with no sign of an usurper coming along in the near future.
But technology ages and Workday is not immune from the ravages of time. Talk to Workday customers today and the narrative is the same as we were hearing about on-premise customers talking about their aging systems circa 2010. Forms are too complex to complete; no-one knows where to go to do something simple; the user experience sucks.
Is it as simple as aging technology or is something else going on?
2010-2020: Cloud HCM Booms
Workday's early and stellar success, along with other early trailblazers like SuccessFactors and Taleo, paved the way for a deluge of new cloud systems dedicated to providing best in class point solutions for every aspect of the HCM Suite.
If you are a Workday user today, you probably have separate apps for at least some of the following: Benefits; Pay; Learning; Performance; Well-Being; Time and Attendance; Recruitment; Reward and Recognition; Employee Engagement/Surveys; HR Service Delivery; Analytics.
Many enterprises today have HR Technology stacked on top of one another like a wobbling Jenga stack, cobbled together with fragile integrations and a disjointed and siloed user experience.
However, ask any HR Leader what systems they use and they'll always lead with their Core HCM of choice. "We're a Workday/Oracle/SAP house (delete as appropriate)." Unfortunately, business processes within large global companies don't respect siloed applications.
If your users are having to complete a process by going to various different systems, fill out manual forms and go back and forth with HR Support to understand what they have to do in the first place, then they go ahead and blame Workday for being 'clunky'. It's likely that it's not Workday's problem, but that you need a tool to orchestrate system-spanning lifecycle moments that matter like onboarding, transfers, promotions, family leave, career planning and offboarding.

Your Guide To: Employee Experience Platforms (EXP)
Read Josh Bersin's report to learn more about the EXP market and it's future, what to look for in an EXP and how companies are using them to transform their employee experience. Read Now.
Workday does it all – does it do it well?
Perhaps you've read the above and said 'Aha, but we use Workday for everything!' True, to keep up with the competition, Workday has some sort of module for every requirement. You can have Learning, Recruitment, Performance and, yes, Employee Experience in Workday if you so wish. And there are some customers that do indeed use Workday for much more than Core HR and Payroll.

Here's the rub – even a company as innovative as Workday can never hope to keep up with the best in class apps that a smaller, focussed HR Tech vendor can come up with. Onboarding in Workday is a dull set of task lists, hopelessly unengaging and not what a millennial workforce demands. Booking leave is bafflingly difficult to navigate and poorly suited for Europe and Asia requirements. Performance Management in Workday is never going to be as engaging as a dedicated Talent Management system. And so on.

Companies that have doubled down on Workday might have less disjointed processes but have also ended up with a lower class of solution = dissatisfied users = "Workday is clunky and we hate it".
Workday User Experience
In my opinion, Workday user experience is…. fine. Their first releases were built in Adobe Flash, glossy and lovely to use on a PC but swiftly killed off by Steve Jobs' refusal to allow the technology onto iPhones and iPads.
Workday never quite regained the same level of loveliness after moving to HTML5 and the age is definitely starting to show. It's not ugly to look at but there's basic problems around confusing navigation, weird UX foibles like the way list of values work, horribly stretched tables and forms that look daft on a big monitor, massively long & tabbed forms polluted with useless fields to ignore and so on. It could do with a facelift but in the world of enterprise applications, it does the job it is supposed to – look after your Core HR and Payroll records.
Is there any value of making the User Experience 'prettier'? It might make your CHRO feel better but spending money on *just* UX is not going to get your CFO excited. Instead, the average UX is an easy target for disgruntled users and masks the problem that is actually this: you've probably got too much complexity in your HR Technology Portfolio & processes and your users find it hard to complete their tasks.
What to do about it
This is not a Workday bash. If you have Workday at your organization, be reassured we still view this as one of the best Enterprise Core HCM systems you can invest in today. If I were choosing a new solution, it's a straight fight between SuccessFactors and Workday with little to choose between them.
"This is not a Workday bash. If you have Workday at your organization, be reassured we still view this as one of the best Enterprise Core HCM systems you can invest in today."
If your workforce is Workday bashing, what can you do? It's not like the old days of replacing your creaky on-premise system with a new cloud based ERP. Guess what, those employee experiences can be just as disjointed in the Cloud as they are on premise.
Enter the Employee Experience Platform, a new breed of solutions designed to elevate your existing technology, not replace it.
Employee Experience Platforms unify your processes and your solutions, allowing your users to access all services from one point. They offer high branding options with a focus on content as well as process orchestration that is perfect for experiences that should be exciting for your workers like onboarding, promotions or transfers. Search *works* with users able to find content, answers, HR Data and even navigate via powerful search tools. And they can digitize and optimise processes that are losing you money through inefficiencies and poor data collection such as offboarding or internal mobility. Where there's a business case to do so, they can even elevate the user experience in a few high touch areas, like leave booking.
If you've got Workday, you've got 'the best' but if you're unhappy with it, there's no other solution to swap it out for. No wonder Josh Bersin described the Employee Experience Platform sector as a 'white hot space' in his Jan 2023 thought piece. It's easy to understand why.
To understand what an Employee Experience Platform can bring to your Workday community, please go here to find out more.
Want the big picture on Digital Employee Experience?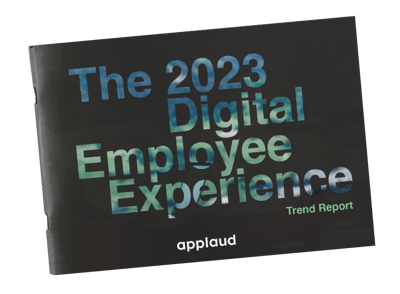 Download the full version of The 2023 DEX Trends Report, with insights from over 200 HR leaders, plus recommendations for the future.