This isn't a thinly-veiled sales article. You know the type: Company X is #1 on the resource list of best HRIS systems that Company X just happened to have published.
If you're not familiar with Applaud, we're not an HRIS provider. Applaud is a digital employee experience platform that integrates with your existing HRIS and other HR systems, so they all play better together (to deliver a better experience for everyone).
That means we don't have a vested interest in which particular HRIS (or HRIS and payroll software, and so on) you choose. We just care that you choose the right technology for your business and people.
Some of the most popular and well-known HRIS Systems for enterprise companies include:
Different tools are right for different organizations, so the best HRIS systems or best HRMS systems (whichever you call it) can vary wildly. Especially for enterprises versus small businesses.
This article aims to help you work out what's 'best' for you.
This includes:
Talking of definitions, a quick note before we dive in:
What does HRIS stand for, and other acronyms…
We hear the question, 'What does HRIS stand for?" often, sometimes even from the same professionals already using an HRIS. There are so many different acronyms out there for almost identical tech that there's often confusion about precise terms.
HRIS stands for Human Resources Information System. Or Human Resources Information Software, depending who you ask. It's closely related to HRMS, which is a Human Resources Management System. You might also see HCMS, which refers to Human Capital Management System.
Looking at worldwide English Google Trends data from the past 5 years, it looks like the term "HRIS system" is slightly more common in searches, and interest in both systems has been steadily increasing (true as of February 2023).
These pieces of technology often have subtle differences but broadly speaking, they're software you use within HR to organize and manage your people data. We'll jump into this later but they typically include features like:
Employee database to store and manage employee information.
Benefits and payroll administration.
Time tracking and management.
HR reporting and workforce analytics.
That's the basic definition done. Now let's talk about the factors you should consider when evaluating the best HRIS systems for your business.
Evaluating the best HRIS systems: factors that matter
The HRIS software category is extremely broad so two systems can be radically different from one another. There's no single answer to which HRIS systems are best – different businesses have wildly different needs.
Here are some of the main factors you should consider in your evaluation:
Which functionality and features do you need?
How many employees are in your business?
What size is your HR department?
Which other HR software do you use?
What is your technology budget?
What is your technology philosophy?
1. Functionality and features
What do you need your new HRIS software to do?
Basic HRIS software might provide an employee database to store and manage employee and job information. But more advanced HRIS software might come with all-singing all-dancing functionality across the employee lifecycle.
For example:
Employee database
Payroll and benefits administration
Scheduling
Contract management
Employee self-service
Recruitment
Onboarding
Compliance training
Employee development / L&D
Performance management
Succession planning
Internal mobility
Workforce intelligence
Offboarding
When you're considering software, don't make the mistake of assuming the "best" HRIS systems have the longest feature lists. It sounds obvious but this is a common trap, especially for larger enterprises with complex requirements.
We'll talk in a moment about the best-of-breed versus all-in-one debate but suffice to say: doing everything doesn't always mean doing everything well. And there's little point paying a premium for a top-tier HRIS system if you'll add separate systems overlapping with many of the out-of-box modules.
(Below we'll talk about how enterprise tech sprawl doesn't only mean you're overpaying, but also limits ROI.)
On-premises versus cloud-based HR software

When you're determining which functionality you need from your new HRIS, you might also face the on-premises versus cloud conversation.

There's no right answer here but cloud is becoming increasingly popular. According to KPMG, HR is undergoing a cloud transformation and cloud software spending has surpassed on-premises HR spending for the first time.

Work with internal stakeholders before you go to market to determine whether you're looking for the best cloud HRMS, the best on-premises solution or the best irrespective of location.
2. Number of employees
The best HRIS systems for enterprises are worlds apart from the best software for SMEs, and so on.
At one end of the spectrum, micro-businesses with 25 people might still find Excel useful and need only a basic database to make life easier.
At the other, a huge international enterprise likely has complex evolving needs and might already be researching their fifth generation of HR software. (And the best global HRIS systems might be different from the best regional systems).
It's also helpful to think about your future headcount. The lifecycle of your new HR system might be five or more years, so it's important to choose tech that can accommodate your predicted future needs.
That's true about headcount growth and also workforce reduction. If your HR software doesn't accommodate your needs, it could stall progress. Likewise, if you can't downscale if needed you're tied into an expensive contract you're not using.
3. HR team muscle
The size of your HR team should factor into your decision-making when choosing an HRIS, as well as the skills your team have. This will help you determine how you'll use the software and which functionality is most important.
For example, if your HR team lacks data and analytics confidence then you might prioritize software that makes reporting and analysis simple. Or if you currently lack in-house payroll capability, you won't need the best payroll and HRIS systems so much as a standalone.
There's also a usability consideration here:
Smaller businesses with only a handful of HR users might be more forgiving about complex usability and long training times.
Large enterprises with hundreds of HR users will likely need software that is simple, engaging, and intuitive.
Bigger pains, bigger gains for enterprises
In bigger businesses the pain points of a clunky, slow system are multiplied one hundredfold. And by the same token, the gain points from using fast, seamless software are multiplied for bigger businesses.
That's one reason enterprises typically evaluate their technology more often than SMEs might – because there's powerful returns when you get this right.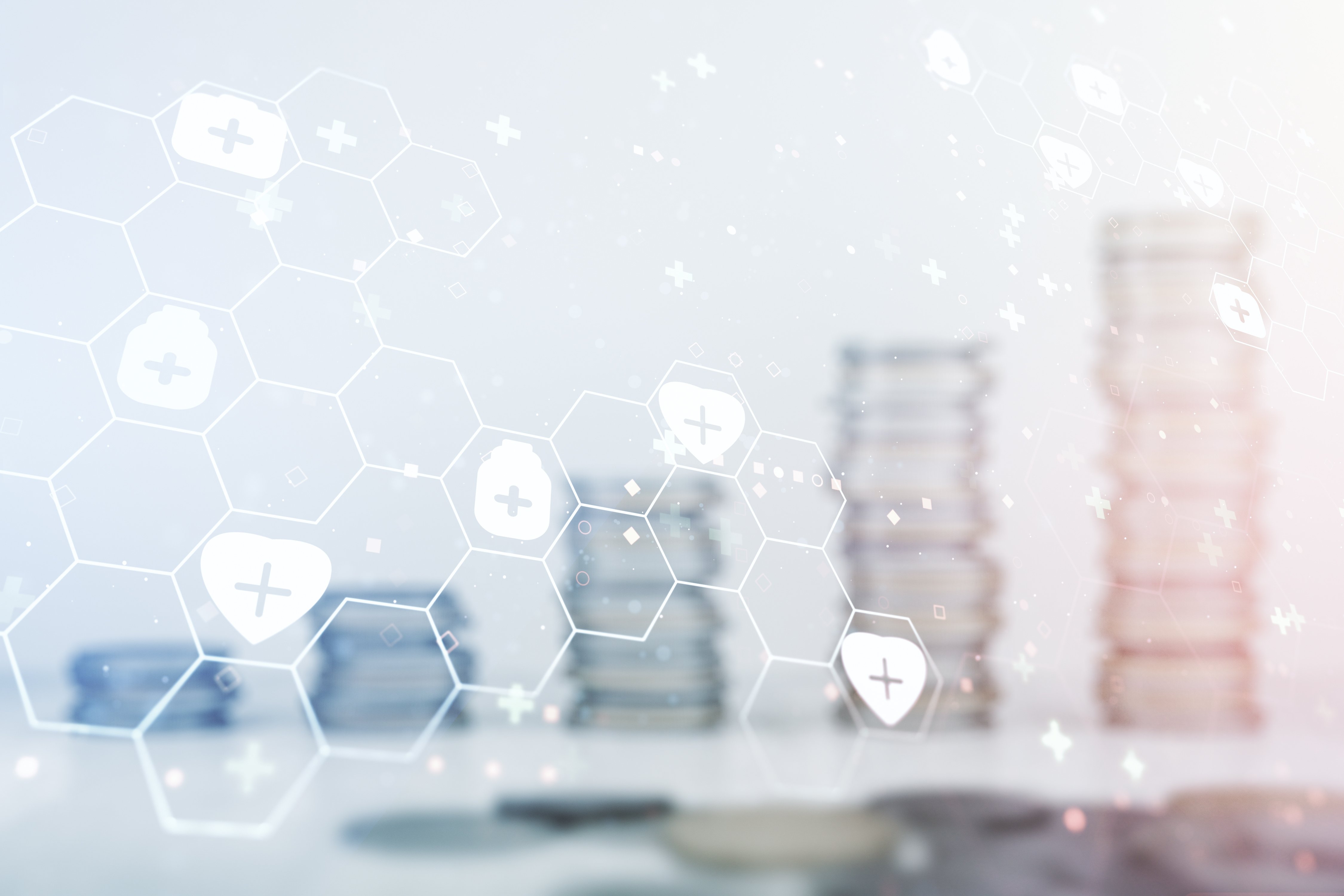 4. Existing HR software stack
As we already said, HRIS systems can offer anything from very basic functionality to full-coverage across the employee lifecycle. To work out which HRIS best suits you, it typically makes sense to start by mapping what you've already got.
This is usually simple in smaller organizations but large enterprises might find their HR solutions landscape is extremely complex with tens or hundreds of existing systems.
Take time upfront to talk to talent stakeholders across the business, to understand what your new tech needs to do, not do, and integrate with:
Perhaps Talent Acquisition loves their best-of-breed ATS so you'd face huge resistance getting them to switch to an embedded HRIS module.
Or equally, perhaps Talent Acquisition hate their ATS and would happily contribute budget and collaborate on a wider systems overhaul.
5. HR technology budget
Given the challenging economic conditions across much of the world right now, budget is an obvious factor in your considerations. Right now, it's also likely to be one of the biggest barriers.
Most HR professionals in smaller organizations are used to hearing "there's no budget". The same is not true at enterprise level, where the strategic value of HR is typically more recognised and investment has often been healthy.
But difficult conditions for businesses mean HR leaders right now might be expected to squeeze an extra year or two out of their current tech.
(If that's where your business is, we have an answer… scroll towards the bottom of this article and we talk about maximizing the value of what you already have).
6. Technology philosophy
We've mentioned a couple of times the best-of-breed versus all-in-one/single source debate. Over recent years there's been momentum towards the best-of-breed argument, especially for enterprises with larger budgets and more complex needs.
This has pros and cons. In essence, an all-in-one single source HRIS won't offer the depth of functionality as a best-of-breed. That's why it's best-of-breed. But the more disparate systems you add, the more complex and clunky your tech landscape.
Either way, when you're evaluating the best HRMS softwares it's helpful to understand your organization's underlying tech philosophy. You're more likely to face pushback if your planned purchase isn't aligned.

Evaluating the best HRIS systems: usability
When you're choosing HR software, there's one big priority that should come above everything: usability. We touched on this earlier but getting user experience right is especially important for bigger enterprises. And often, especially difficult.
Why enterprises should prioritize software usability
The larger the business, the more people interacting with your software (both from HR's side and employees). And the more complex and collaborative your processes, the further the impact of one person's bad day reaches.
Imagine payroll, for instance. Let's assume clunky, hard-to-use payroll software makes payroll take 20% longer and increases errors by 10%.
In an SME, payroll might take one person half a day. Bad software is frustrating but it only impacts one person for a few hours.
In a huge global enterprise, payroll might be 35 people's full-time job. (Benchmarks say each payroll FTE can handle the payroll tasks for 1,425 employees). Errors and delays impact the entire team, and often other team members with interlinked processes. The costs of one inefficient system can snowball into massive downstream problems, fast.

Why usability is often a challenge at enterprise-scale
Software usability is super important for enterprises, as we've just discussed. But it's also something many large companies struggle with.
That happens for a few reasons:
The larger your organization, the more users your software has. More users mean more unique user needs and challenges to accommodate, which can be demanding.
The larger your organization, the more HR systems you likely use. More systems means more interfaces, more integration and more processes, which can all hurt user experience.
The larger your organization, the more likely you use certain software. Some of the best-known enterprise-grade HRIS systems (👀) are notoriously awful to use but remain a trusted choice for functionality and support.
Although usability is a crucial consideration, it's also unfortunately a hard challenge to solve at enterprise scale. Plus, even if you invest into a super usable, modern HRIS, you still haven't solved the problem of usability across your tech stack.
An increasingly complex enterprise HR tech stack
The HR software market is predicted to grow by an astonishing 10.10% CAGR to 2028, hitting $33.4Bn. That shows that organizations are investing heavily into HR tools in the quest to improve productivity, increase workforce efficiency, and drive better people outcomes throughout the employee lifecycle.
Great stuff. But look at the findings from our 2022 annual Digital Employee Experience Audit:
29% of companies need employees to access 6 – 10 HR systems
19% of companies need employees to access 10 – 20 HR systems
11% companies need employees to access more than 20 HR systems
The frantic hunt for the best HRIS or HRMS systems isn't inherently a problem. Good software adds huge value to HR, your people, and the organization.
But it usually becomes messy, fragmented, and complicated. And that's a problem.
41% of employees say the HR systems they use at work need improvement
21% of employees say the HR systems they use are totally outdated
Each employee wastes 50 hours each year navigating outdated technology
As Josh Bersin puts it: "[rapid investment] is starting to create chaos. […] I would not be surprised to see companies push for more ROI and productivity analysis when the economy cools off a bit."
He expands further on this in the below webinar, where he discusses the state of the HR tech landscape today with Applaud co-founder & CTO Duncan Casemore.
Given the financial conditions most organizations are facing at the moment, Josh's point raises an important question:
Is the "best" HRIS software the one you already own?
Making better use of your existing technology might not feel as exciting as getting new software. But it's often an easy win – one that goes down well with cost-conscious C-suite stakeholders.
At Applaud, we're seeing a big uptick in organizations looking to revolutionize their HRIS without changing their HRIS.
Applaud is a digital experience platform that sits across your tech stack, making every system you use faster, easier and more engaging. (That's why 98% of customers recommend us, achieving ROI within 12-20 months including risk adjustments.)
Our platform is an extremely cost-effective way to work with what you've got, adding a consumer-grade branded interface and useful functionality like:
You might have very strong reasons to upgrade your HRIS right now, with plenty of budget: great, if that's you.
But if you're struggling to build the case for new big-ticket software, look closely at the problems with your tech. Often you'll find you don't need all-new software; you need to improve HR and employee experience, to modernize your current stack.
Applaud's workforce experience layer unlocks value from your current HR tech stack, creating a best-in-class experience for HR, managers, and employees.
Want the big picture on Digital Employee Experience?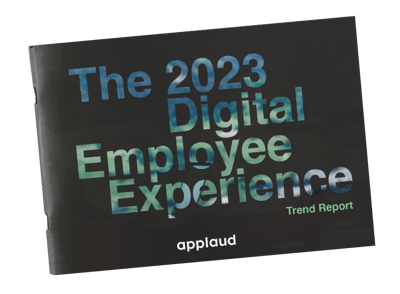 Download the full version of The 2023 DEX Trends Report, with insights from over 200 HR leaders, plus recommendations for the future.